Worth a Look is an occasional feature in which WEHOville calls out stories in other publications about people, places, and issues that have or have had an impact on West Hollywood.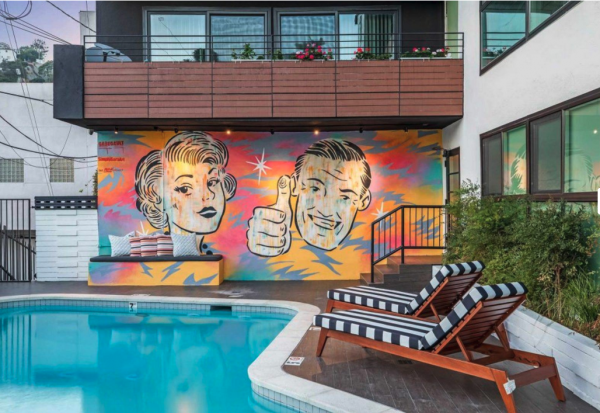 The Pandemic Is Pushing High-End Apartment Rents Down (Sort Of)
The COVID-19 pandemic clearly is having an impact on the real estate industry. After all, it's hard to hold an open house when groups aren't allowed to cluster inside a property. And some prospective renters and buyers may consider a personal tour an "unessential" and risky journey.
The Livabl real estate website, citing data from CoStar, which tracks real estate sales, says "asking rents are down for the first time in a decade" in Los Angeles. Livabl reports that newly constructed apartment buildings are taking the biggest hit.
Some new apartment communities are responding by offering leasing incentives, reports Livabl. One of those is the Element WeHo, developed by Moss & Company and located at 1425 North Crescent Heights near Sunset. Element WeHo's website describes the property as "ultra high-end apartments at WeHo's most iconic address," a marketer's way to say "expensive."
Moss & Company is offering one month free on selected apartments leased for a full year. A one-bedroom, one-bath unit with at-home office space rents for $4,795 a month. The one-month discount means you'd get an 8% reduction on what would have been an annual lease of $57,540, which is 87% of the $66,198 average median income of a one-person household in West Hollywood.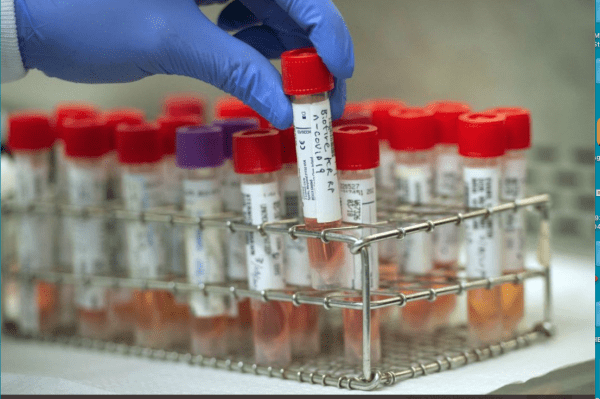 COVID-19 Testing Is More Available, But Not Well Explained
The Los Angeles County Department of Public Health is rapidly expanding its COVID-19 testing sites, with one opening today on Alden Drive at Cedars-Sinai Medical Center.
However, testing isn't available to everyone. To register online and quality you'll have to have had symptoms of an infection (coughing, fever, difficulty breathing) and priority is given to those 65 and older and those with underlying health conditions like heart disease.
But even then it isn't all that easy. Linda Immediato, a writer for Los Angeles Magazine tells her story  of driving through the testing line at Echo Park, where the process isn't very intuitive or well-explained. (Remember to bring your own pen and bubble wrap! And swipe the saliva under your tongue not just the back of your throat and inside your cheek! And don't hold your breath waiting for the results. )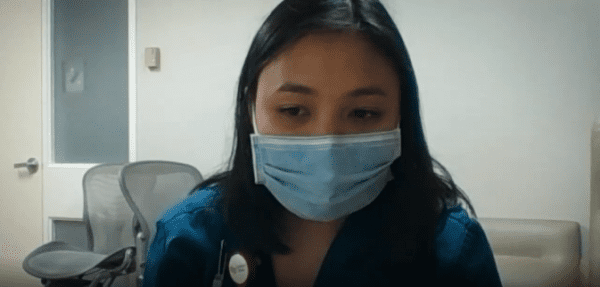 Life on the Front Line
Cedars-Sinai Medical Center has made available the video diaries of two of its healthcare workers and how they are dealing with the COVID-19 pandemic. Lauren Yamashita, a nurse at Cedars' Marina del Rey Hospital, talks about now the pandemic has changed ways intensive care staffers are working together. And Irina Quintas, a nurse at Cedars-Sinai Medical Center on Beverly talks about how staffers are using technology to connect with patients and connect those patients to their families.  The videos can be viewed online.