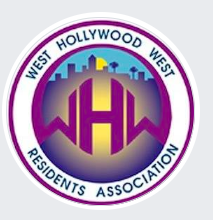 The West Hollywood West Residents Association is showing its support for public safety officers and first responders with a donation of $750 in Bossa Nova restaurant gift certificates to the West Hollywood Sheriff Station and the Fire Stations.
The association has also made a $500 matching contribution to Cedars Sinai Medical Center in support of its new public COVID-19 testing location on Alden Drive.
"We hope the gift certificates will offer a respite from the daily efforts made by our sheriff deputies, firefighters and EMTs during this crisis," said an announcement of the donations.
WHWRA is a group that represents the interests of residents of the neighborhood north of Beverly Boulevard and south of Melrose Avenue between Doheny and La Cienega. Almost 1,100 homes make up West Hollywood West, the only area in town zoned exclusively for single-family homes and duplexes (the handful of apartment buildings in the area predate the city's incorporation in 1984).
.