A documentary telling the story of Circus of Books, the adult bookstore that played an important role in the history of West Hollywood's gay community, will be broadcast on Netflix on Wednesday, April 22.
"Circus of Books" is directed by Rachel Mason, whose parents Barry and Karen owned the store on the southwest corner of Santa Monica Boulevard and North La Jolla Avenue for 30 years.  Circus of Books closed in February 2019.
Over the years, the store was patronized by celebrities such as Elton John, Drew Carey and David Hockney. It also was a place for gay men in West Hollywood to meet in the era before the Internet and the launch of apps such as Grindr and Scruff.
Barry and Karen Mason announced in 2016 that they would be closing the store. ""We're at the end of an era," Karen Mason said in an interview with WEHOville then. "The neighborhood has changed a great, great deal. I mean, today, with the Internet, with gay marriage, there's less need for the niche that our store occupied all those years, which is, I think, a good thing."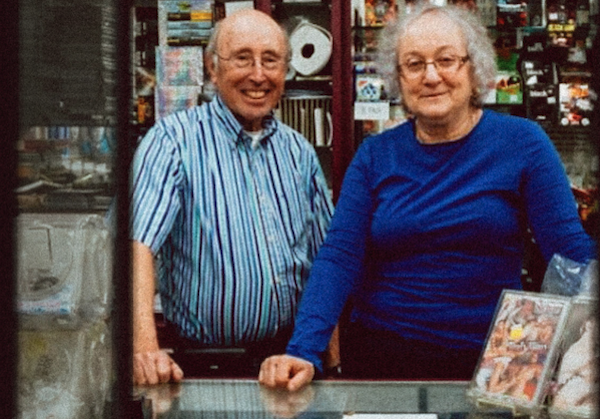 The store was known as a gay cruising mecca in the heart of West Hollywood's "Vaseline Alley," a place where customers scoured the magazine, book and video racks and other patrons, looking to get their hands on a little relief. Today the space is occupied by Chi Chi La Rue, an adult sex toy shop.
"There was a lot of activity in the alley behind our store," Mason said. "People would meet each other here, and even though we, as owners, kept out of it, it was definitely a pick-up spot. I think when Circus of Books opened, this was such a special place for people who were gay, or were trying to come out or feel comfortable."
The film focuses on the double life led by the heterosexual couple, trying to maintain the balance of being parents at a time when LGBT culture was not yet accepted. Their many challenges included facing jail time for a federal obscenity prosecution under the Reagan administration and enabling their store to be a place of refuge at the height of the AIDS crisis.
Rachel Mason, an artist, filmmaker and musician, has chronicled her experience growing up as a child of the bookstore's owners in an essay published in Art21 and republished by WEHOville.