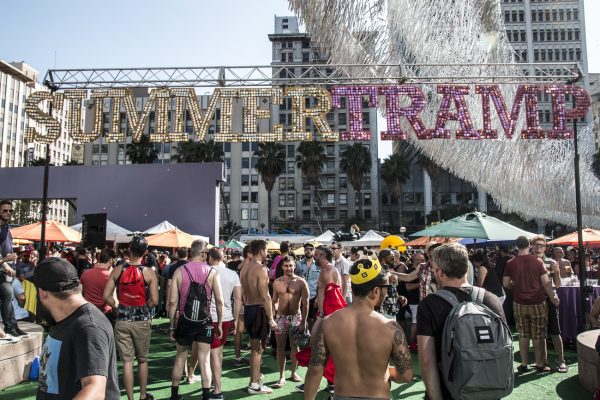 DTLA Proud, the annual LGBTQ Pride festival in downtown Los Angeles, has announced that it is rescheduling its August event because of the COVID-19 pandemic.
The organization announced today that it has moved the DTLA Proud gala to Dec. 7 and has postponed smaller events. Its in-person meetings now are being conducted online.
"It has been one month since local officials issued the 'Safer at Home' order in the Los Angeles area to combat the spread of COVID-19. Throughout this period of dramatic change, the strength and resilience of our community and the DTLA PROUD mission continues to drive us forward," says the announcement.
DTLA Proud said it is "reevaluating our options and strategizing creative ways we can continue to celebrate everyone's story, spread optimism, grow our community and expand our definition of diversity."
"Our theme, 'Unity in Community,' is important now more than ever. Throughout the changes and challenges we face, DTLA Proud is here by your side. With patience, kindness, compassion, and strength, we will get through this together."
"Look out for more updates in the months ahead. You can still volunteer with us virtually; to join our committees or boards please contact our development manager, Dennis Caasi, dennis.caasi@dtlaproud.org."