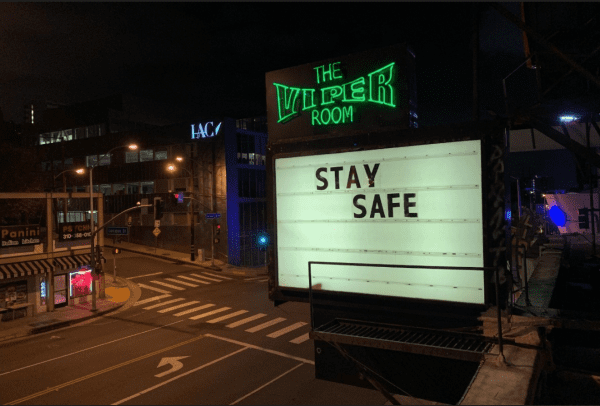 Restaurants, bars and nightclubs – important parts of life in West Hollywood and of its economy – continue to suffer because of the mandatory closures under the COVID-19 pandemic.
But more and more of their owners have launched campaigns to assist the employees who are suffering because of the closures and to help healthcare workers and public safety officers dealing with the pandemic.
One is the owner of the Viper Room, the famed nightclub at 8852 Sunset Blvd., which has launched a GoFundMe campaign to raise $35,000 for its laid-off staff.
"By now, you know that we have had to shut our doors temporarily due to the COVID-19 pandemic," the owners of the Viper Room say on their GoFundMe page. "This means that we have not been able to operate as usual and our wonderful staff has not been able to work. We are an independently owned venue and have an hourly staff of over 25 people. Our team consists of bartenders, security, and sound engineers. These are the people welcoming you into the venue and bringing you great experiences inside the showroom.
"We are reaching out to our community for support and are asking you to please donate if you can. If you are unable to donate at this time, please share our GoFundMe link. Anything helps! 100% of the donations will go towards helping our staff."
The h.wood Group, owner of the Nice Guy, Delilah, Petite Taqueria, and Slab Barbecue, has established an employee relief fund that not only is helping employees of those popular restaurants and clubs but also is donating meals to healthcare workers dealing with the COVID-19 issue.Donations can be made to the h.wood Group's GoFundMe account through April 27, with all of the money donated going to h.wood Group's workers. For any donation over $1,000, the h.wood group will donate 10 meals directly to healthcare workers.
The h.wood Group's restaurants continue to offer deliver and takeout service, with all but Slab Barbeque offering classic dishes, pantry goods, toilet paper, and liquor, beer and wine. Slab offers meals from its menus and beer and wine but no pantry goods or toilet paper.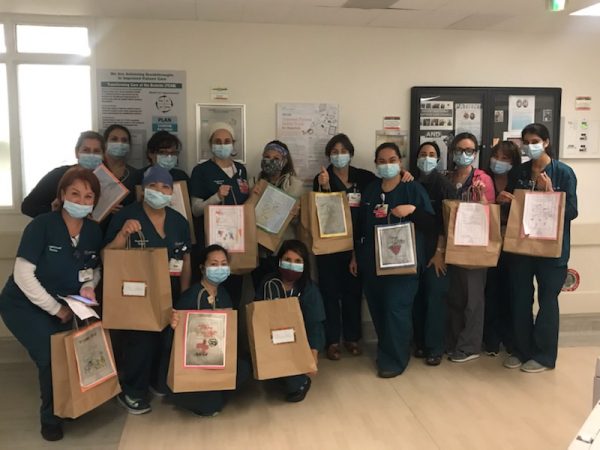 The Draycott in Pacific Palisades and Olivetta, which opened in January on Melrose Avenue in West Hollywood, have started "You Give, We Cook, They Eat," a GoFundMe account to raise money to feed the health workers at Cedars-Sinai, UCLA Health, Children's Hospital LA and St. John's. As of today it has raised $23,380 raised of its $50,000 goal.
"To date, we have already made two drops to Cedars-Sinai, multiple drops to the community and have more scheduled for today," said a spokesperson.
"Prior to that, we have been and will continue to donate meals to local members of the community who are elderly, sick or unable to shop for themselves."