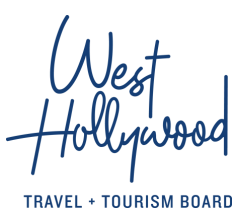 The City of West Hollywood will advance up to $300,000 to its Travel + Tourism Board over the next three months, another sign of the impact that the COVID-19 pandemic has had on tourism, a major contributor to the city's economy.
The advance of up to $100,000 a month is necessary because of the city's decision on April 6 to defer for 30 days payments by hotels of the 15.5% room tax. A 3% tax on the hotel room rate is used to fund the Travel + Tourism Board, an organization created to promote business and leisure travel to WeHo. An additional 12.5% hotel room tax generates revenue for the city's general fund, the portion of its budget that covers the cost of law enforcement, planning, community development and general administration. That tax revenue is budgeted at $29 million for the 2019-2020 fiscal year, which is 37% of the $110 million total. City Manager Paul Arevalo has said he anticipates a 15 to 20% shortfall in city revenue because of the COVID-19 pandemic.
A memo to the City Council, which approved the advance at its Monday night meeting, notes that 18 of the city's 22 hotels have closed because of the COVID-19 pandemic.
"Locally, many hotel and lodging companies have seen a sharp decline in room nights resulting in single-digit occupancy," said the memo from Arevalo. 
"The coronavirus pandemic has been devastating to the travel industry ranging from hotel shutdowns to airlines halting flights in some regions. In addition, stay at home orders have created a shock to the tourism industry with consumers pulling back in discretionary spending and cancelling many large-scale events and conferences."
The memo cites an analysis by Visit California, the statewide travel promotion organization, which says the decline in business and leisure travel will likely hit bottom in the next five to six months and won't begin to rebound until the first quarter of 2021.
The memo notes that the Travel + Tourism Board over the last month reduced its operating and marketing spending and begun using its cash reserves.
"Being that the city's largest revenue source is (the hotel room tax), is it imperative that WHTTB continue to operate during this global crisis and be in place when the tourism industry begins its recovery."
The city will allocate up to $100,000 a month upon receiving a request from the Travel + Tourism Board. It will put in place a 12-month repayment plan.