The West Hollywood Insider is a new weekly podcast from two Weho residents, Tracy Paaso and Lauren Goldstein. They love food, fitness and fashion, and what better place to find all those things than the city of West Hollywood? The idea for the podcast was inspired by the two former West Hollywood Chamber of Commerce employees who were closely involved with the business community on a day-to-day basis. Paaso and Goldstein want to share their insight, experiences and tips to help keep people in the know, particularly during this stay at home quarantine period. The podcast will go live every Thursday and be featured on WEHOville.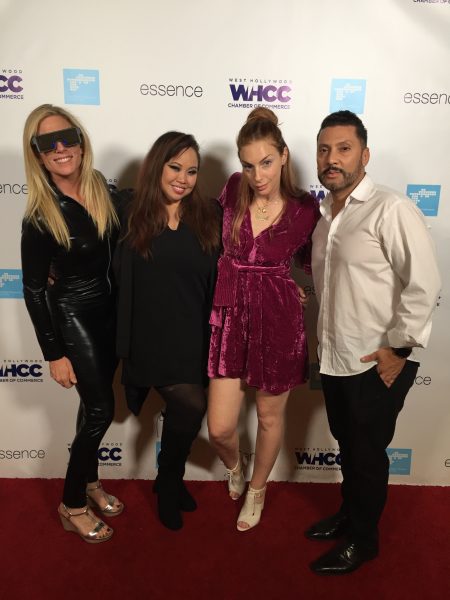 This week hear them talk about Craig's, Traktir, and Blackbird Pizza in their weekly food segment. In Health and Wellness this week they will talk about IV drips from The Hydration Room, Drip Doctors, Next Health, The Solution and Youth Haus and Burn60 instagram workouts. This week's Neighborhood segment features a wrap up on the West Hollywood City Council meeting on April 20 and Block Party and Yogurt Stop, who are now open and selling masks.
Craig's is featured in the weekly DoGood segment as well as an offer from The Change Up Group to provide free financial analysis and recommendations to non-profits.
Paaso and Goldstein got to know the business community well while working at the West Hollywood Chamber of Commerce. Similar to most chambers of commerce, the WHCC is feeling the impact of the COVID-19 crisis as chambers are non-profit organizations and supported by their business members through membership dues and event sponsorship. With events being cancelled in West Hollywood through the end of June as mandated by the City Council, and businesses of all sizes feeling the financial impacts Paaso and Goldstein knew that their jobs would become an unfortunate casualty of the economic crisis.
"It broke our hearts, because we felt so helpless that we were no longer on the front lines helping to fight to keep our business community alive. We are used to being there, in the center of it all, to help our businesses for whatever they need." said Paaso.
Lauren Goldstein moved to West Hollywood from New York City with a background in nightlife and, like a true New Yorker, does a lot of walking – usually accompanied by her little morkie Tallahassee. In addition to her previous position at the WHCC as events manager, Goldstein also has a very keen interest in advocacy, development updates, and City Council policy decisions…not to mention her pizza expertise and Bird scooters.
In her role as the membership director, Tracy Paaso fully embraced being in the know and establishing relationships with the business community and Chamber members. "I am a people person, a community builder and a connector at heart – the most rewarding aspect of my job was getting to talk to the businesses firsthand and get to know all about them and their products and services," she said. She is a life-long athlete and health and wellness fanatic and has a very discerning culinary palette from her upbringing in San Francisco.
"We really enjoy doing these weekly updates and sharing our knowledge and tips, Paaso said. "Our local businesses need a lot of help, and we hope this weekly podcast will inspire you to help them out."