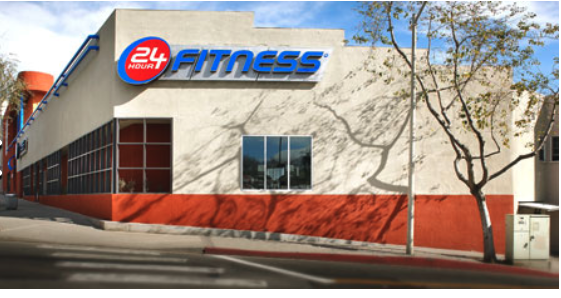 Tony Ueber, CEO of 24 Hour Fitness, has responded to reports that it is considering filing for bankruptcy with a statement that neither confirms nor denies the reports but says "like many companies, we are looking at a number of different opportunities to work with our partners to improve and enhance value."
"Regardless of any near-term challenges faced by 24 Hour Fitness and the fitness industry generally, I remain confident that we will reemerge stronger and better for the long term," Ueber said in an announcement to gym members.
"As we prepare for this moment, we are reimagining the club experience from touch-free club check-in through the 24GO app, as well as social distancing throughout the club with space between equipment and between individuals in group fitness classes. We will share more details with you in the near future and look forward to seeing you in our clubs. Please rest assured we will carefully open clubs in accordance with public health guidelines and in a manner that safeguards the health and well-being of our members and team."
Ueber also said that the company has suspended charges levied to members credit cards while the gyms are closed. "Billings will not be reinstated until such time as clubs are able to reopen to members."
TheWest Hollywood gym,located at 8612 Santa Monica Blvd. just east of Westbourne Drive, has been especially popular among gay men in WeHo. However, in recent years it has drawn criticism for taking too long to repair broken equipment, ending its free towel service and not dealing efficiently with customer service issues like failure to quickly refill toilet paper and soap containers.
It has remained popular in part because it is one of the more affordable gyms (with memberships for as little as $35 a month) in an increasingly expensive city where a membership at Equinox can cost $300 a month and a membership at Monarch Athletic Club ranges from $1,250 to $2,000 a month (including related health services).