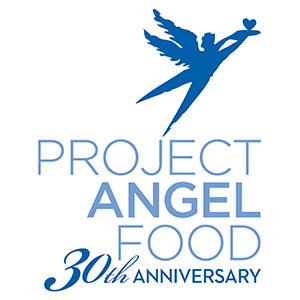 Project Angel Food, the non-profit organization that delivers healthy meals to people dealing with serious illnesses, has received a $5,000 donation from the West Hollywood Municipal Employees (WeHoME) Association.
WeHoME is a labor union that represents 175 employees of the City of West Hollywood, and the donation was made as part of its #WeHoMEGivesBack initiative, which the union describes "as a way to thank and give back to the West Hollywood community that has been so supportive of the work performed by municipal employees."
"Every day, hundreds of local residents suffer food insecurity, and many go without any food. Supporting a nonprofit organization that is working so very diligently to deliver meals to those who may go without food during this unprecedented pandemic is simply the right thing to do," said Jonathan Holub, president of WeHoME, in an announcement of the donation.
"Our City of West Hollywood municipal employees care deeply about the well-being of our community members on a regular basis in their day-to-day duties, and wanted to continue and amplify that support to our residents and our nonprofit partner, Project Angel Food, during these 'Safer at Home' orders," said Kate Kigongo, vice president of WeHoME.
Project Angel Food was created in West Hollywood in 1989. It was founded by Marianne Williamson as an outreach program of the Los Angeles Center for Living, which helped people with life-threatening illnesses. In 1991, with a surge in HIV/AIDS related illnesses, Project Angel Food  began to focus on the gay community. It has expanded to include those with other illnesses such as cancer, diabetes, renal failure, and COPD. Every week, it  delivers 12,000 meals to 1,400 people in need from Metro, South and East L.A., to Pomona, La Mirada and Long Beach, and to the remote areas of the Antelope Valley. Since 1989, it has served more than 12 million meals to more than 20,000 people.
"We were born in West Hollywood in 1989 and that community has always been there for us and we will always be there for them," said Richard Ayoub, CEO of Project Angel Food. "We are incredibly grateful to the City of West Hollywood WeHoME members for their support of our mission."
WeHoME (AFSCME Local 3339) represents 175 employees of the City of West Hollywood and  is an official local of the American Federation of State, County & Municipal Employees (AFSCME).