In observance of UNESCO's World Press Freedom Day on May 3, The New York Times has launched a campaign encouraging readers to find a local news organization they trust, and to support it through a subscription or donation.
The Times' "Support Local Journalism" campaign begins today and includes WEHOville among the local news organizations that it is supporting.
In a message to the publishers it has selected, A.G. Sulzberger, publisher of The Times, writes that "like many of my colleagues at The Times, I spent years working in local news. We know firsthand the essential role original, quality news organizations play in communities across the nation. And we've been distressed to watch as the pressure on local news continue to rise through the pandemic, leading to an estimated 36,000 journalists being laid off or furloughed in a matter of months. We hope we can help by raising awareness of the importance of supporting local news organizations."
The Times' Support Local Journalism website can be accessed here where you can make a tax-deductible donation to WEHOville or purchase a subscription to our daily updates on the news.
WEHOville.com was launched in September 2017 to foster an informed and engaged community by providing residents the information they need to make crucial decisions, whether about politics, development, preservation, traffic, taxes or spending, and also the information they need to make the most of life in a fascinating and creative city. Over the years our audience has grown, with Google Analytics showing an average of 120,333 unique visits a month to WEHOville over the past 90 days.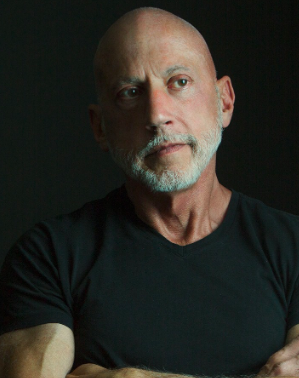 Since its launch WEHOville has evolved to reflect the interests of its readers and also changes in the economic structure of the news industry. I launched WEHOville in 2012 with a full-time staff of four working from an office behind the old Eat Well restaurant on Santa Monica and a large team of freelance writers. I funded it with $485,000 of my own money.
Today, 70% of all digital advertising dollars, once the primary source of revenue for online news organizations, goes to Google, Facebook, and Amazon. WEHOville, like all news organizations, has felt and continues to feel the impact of that. Currently I am the only full-time employee of WEHOville (compensation $30,000 a year) and am assisted by a small but talented group of freelance writers and reporters and photographers whose modest compensation was a total of about $25,000 last year. The remainder of our $73,000 in revenue last year went to internet services, printing and delivering the quarterly magazine, accounting, insurance and office expenses, etc. Last year I decided to establish a relationship with the Institute for Nonprofit News, which allows WEHOville to accept tax-deductible donations. WEHOville also is a member of the California News Publishers Association.
From a journalistic perspective, WEHOville is and will continue to be old-fashioned: Our news coverage is factual, objective and balanced. We want to hear from all sides on a given issue. Without compromising that, we also intend to have fun. You should get an occasional laugh out of what you read and see on WEHOville. If you don't, WEHOville isn't accurately conveying the spirit of West Hollywood.
You also should know that WEHOville publishes without fear or favor. If there is important news that might upset a friend of mine or one of our advertisers, my job is to report it anyway (and of course offer all sides to an issue an opportunity to comment on it.) WEHOville does not engage in "pay for play" reporting. In other words, WEHOville will not publish a particular story in exchange for a paid advertisement. However, WEHOville will publish sponsored content so long as it is labeled as such. The integrity of our news coverage is our most important and valuable asset and we will never allow that asset to be damaged or destroyed.
If you understand the importance of honest and objective reporting of local news, I hope you will consider making a donation to help WEHOville continue to provide that. My ambition, once the COVID-19 pandemic ends, is actually to step up that reporting and dig more deeply into issues raised and questions asked by the residents of West Hollywood.