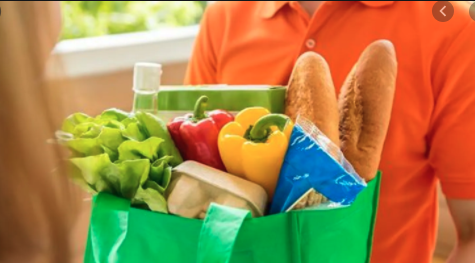 City of West Hollywood has launched a free "Temporary Grocery Delivery Program" for adults age 62 or older and people with disabilities who live in West Hollywood.
To participate in the program, individuals must be enrolled in the city's On-Call Transportation Program. Individuals not currently enrolled in the program can sign up through the city's website by clicking here. For telephone assistance, residents who qualify for the program can call (323) 848-6510.
Here's what those who use the program should do:
Ensure that you're enrolled in the City's On-Call Transportation Program;
Order and pay for groceries from Gelson's, Pavilions, or Sprouts in West Hollywood, each of which offers online grocery orders for pickup;
Then, being mindful of operating hours of Monday through Saturday between 8 a.m. and 5 p.m., call (310) 981-9303 to request delivery service using the city's Temporary Grocery Delivery Program;
A delivery driver will contact you by phone before picking up your items to confirm your availability to accept the delivery. Once confirmation is received, the driver will pick up and deliver your order. (Customers should contact the grocery store directly for any issues related to delivered items.)
West Hollywood has declared a local emergency in response to the coronavirus (COVID-19) outbreak and is advising community members to adhere to Los Angeles County Safer at Home and California State Stay at Home orders, which remain in effect until May 15, 2020. The city urges everyone to stay in place, maintain your space, and cover your face. Leave home only for essential needs; always use social distancing of at least six feet; and follow guidelines to use cloth face coverings such as bandanas or scarves so that medical masks, which are in short supply, are prioritized for health professionals.
West Hollywood City Hall is currently closed to the public and has suspended all in-person transactions. All public city buildings, playgrounds, parks, and facilities are closed. City Hall will remain accessible for business and essential services with transactions to be conducted by phone (323) 848-6400 and via the City's website at www.weho.org.