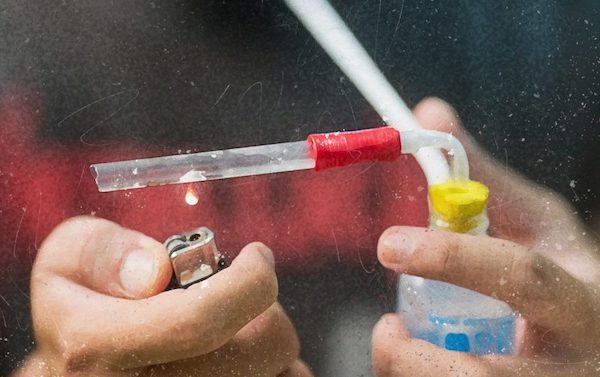 The Safe West Hollywood Community Coalition is hosting a virtual roundtable discussion on the ways substance use disorders complicate a COVID-19 diagnosis, and how COVID-19 is complicating harm reduction efforts.
The roundtable will begin at 4 p.m. on Wednesday. Those who want to watch can attend via Zoom by clicking here. https://bit.ly/HarmReductionCOVID19
Speakers will include Jesse Goldshea of USC Keck School of Medicine, Amanda Cowan of CLARE Matrix, Roger Sediles of APLA Health, and Amber Roth of Homeless Healthcare Los Angeles
In an announcement of the roundtable, the Safe West Hollywood Community Coalition says
people who misuse opioids and meth are at increased risk of serious respiratory problems if they contract COIVD-19. The Coalition also noted that the number of meth-related deaths in L.A. County increased 707% from 43 in 2008 to 347 in 2017. The percent of all underlying drug overdose deaths that listed methamphetamine poisoning as a cause of death increased from 6% in 2008 to 38% in 2017.
During the one-hour virtual discussion, health experts will discuss substance use disorder during the COVID-19 pandemic and offer tools and resources that promote harm reduction, which is a set of strategies and ideas that help reduce then negative consequences of substance abuse. It may include access to safer substance use supplies and/or take-home naloxone, as well as outreach and support programs. Harm reduction helps ensure services are non-judgmental and available to all.
"Harm reduction workers often work with homeless encampments, LGBTQ+ communities, and other underserved populations," said Alexis Sanchez, prevention manager with Safe West Hollywood Community Coalition. "During this pandemic it's become increasingly difficult to get supplies to the people that need them the most, so this program is a space for volunteers to share best practices,"