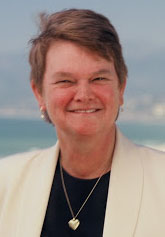 L.A. County Supervisor Sheila Kuehl will host a virtual town hall to answer residents' questions about the county's reopening plans. Supervisor Kuehl will be joined by Dr. Barbara Ferrer, the director of the Department of Public Health.
The virtual town hall will take place from 11 a.m. to noon on Saturday. It will be live-streamed on Kuehl's Facebook page. https://www.facebook.com/sjkuehl/Members of the public are invited to begin posting questions starting at 10:45 a.m.
The Health Department has begun to permit certain businesses and public places to be reopened, provided the public and businesses adhere to public health guidelines. This virtual town hall will provide an opportunity for residents to ask questions (via Facebook comment box) to be answered by Kuehl and Ferrer.