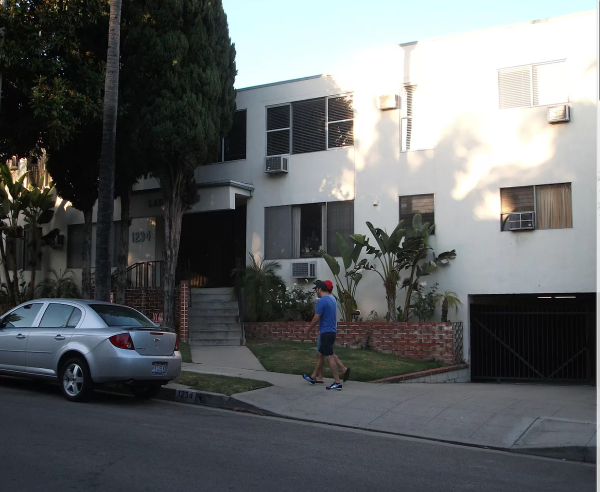 It's back on the market. A listing on Zillow, the apartment rental website, shows the owner is asking $3,150 a month for the apartment at 1234 N. Laurel Ave. where Ed Buck is alleged to have run a drug den and where two African-American men were found dead of methamphetamine  overdoses.
Those deaths sparked a number of protests outside the Laurel Avenue apartment building that attracted Los Angeles television crews and reporters from publications such as the Los Angeles Times and the U.K.'s Daily Mail.  Buck, a gay white man in his 60s, was often inside his apartment (unit No. 17) during the demonstrations and covered his second-floor windows with bedsheets while they took place.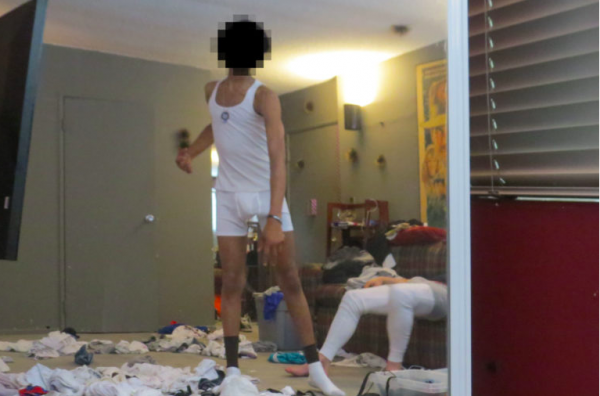 The methamphetamine-related deaths and Buck's history of making donations to the election campaigns of several West Hollywood City Council members and prominent county and state Democratic Party candidates drew attention from media around the world.  
The two-bedroom, two-bath apartment has been empty since Sept. 17, 2019, when Los Angeles County Sheriff's deputies arrested Buck on charges of operating a drug house and giving methamphetamine to a 37-year-old man who overdosed at his apartment but survived and reported Buck to the Sheriff's Department. Buck was subsequently charged by federal prosecutors with providing methamphetamine that caused the overdose death in his apartment of Gemmel Moore, 26, an African-American sex worker, on July 2017, and the meth-related death in his apartment in January 2019 of 55-year-old Timothy Dean, another African-American man. Buck frequently solicited sex from young black men on gay sex hookup sites like Adam4Adam.
Buck currently is in prison, awaiting trial in federal court  on charges related to those deaths.
In December 2019, a state Superior Court judge granted a petition requesting that Buck be evicted that was filed by David Shane Enterprises Inc., owner of the 22-unit apartment building. Since then Shane Enterprises is said to have done a thorough cleaning of the apartment whose interior has been shown in several photos taken during apparent sex and drug encounters between Buck and sex workers.
The Zilllow listing says the apartment contains 1,000 square feet.  California law says the landlord must disclose to potential renters the fact that there have been deaths in the apartment within the past three years. The landlord also must disclose methamphetamine contamination in the drug was manufactured there.  However, it is not clear whether or not Ed Buck manufactured methamphetamine within the apartment or acquired it elsewhere.