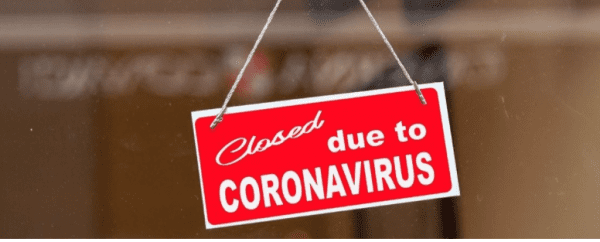 West Hollywood's City Council unanimously approved an additional $250,000 for coronavirus-related emergency funds on Monday night with the money earmarked for rental assistance and meal delivery services for residents facing financial hardships.
The Council has already allocated $300,000 to rental assistance emergency programs since the COVID-19 emergency began in mid-March. Those grants are being administered through the National Council of Jewish Women and the Alliance for Housing & Healing.
With this new money, residents who have previously gotten the one-time grants for emergency rental assistance are now eligible to get a second grant.
Some of the additional funding will also go to Project Angel Food to provide home-delivery of meals for seniors regardless of their health status.
Councilmember John Duran urged that the city's communications department spread the word about the meal program and rental assistance grant via a mailing. He noted many residents have lost their jobs or had their hours reduced since the pandemic crisis began need this assistance. Duran said a mailing would help get that information to residents, noting that many residents might not know look for it on the city's website.
City Manager Paul Arevalo told the Council to expect regular updates on COVID-related information at every meeting in the coming months.
The Council members were especially concerned about helping businesses reopen. Arevalo explained that information coming from the county changes quickly, but the city is trying to comply.
Duran was especially concerned about commercial businesses where owners have signed personal guarantees for the rent. He worried that some businesses might not be able to reopen at all.
"I don't want to think about the Troubadour going under. Or Dan Tana's," said Duran.
He said the commercial landlords apparently aren't being as flexible about rent on these businesses as the city would like.
"If we don't give our business community some further relief to weather the storm, meaning they need more time, I'm afraid they're going to see them forced into closure and feeling financial mishap and bankruptcy personally because of the guarantees they have on these leases," Duran said.
Councilmember John D'Amico reported that several businesses had also contacted him worried about their personal guarantees. He suggested the city should put more effort into lobbying Sacramento for some kind of relief for businesses, especially regarding personal guarantees.
Arevalo reported the city is also investigating issues connected to liability such as if a person is infected with the coronavirus at a restaurant or club, is that business liable. Or is the city liable if someone is infected at a city-owned facility.
Meanwhile, Councilmember Lauren Meister said apartment and condominium complexes need guidance about how to reopen common areas and amenities like swimming pools and fitness areas to residents.
Arevalo explained he just issued new citywide regulations requiring all people wear face masks in public. That policy, which starts on May 23, will match the face mask policy of Los Angeles.
When D'Amico asked what happens if someone goes out in public without a mask, Arevalo responded the Council will consider an item about enforcement at its next meeting.
In the meantime, Arevalo said having the same policies as the neighboring cities is helpful for getting people to comply. 
"Having clear messaging and being consistent with policies of Los Angeles and Beverly Hills, so as a region everyone is supposed to be wearing a mask … I think that it will lend to a lot of peer pressure," said Arevalo.