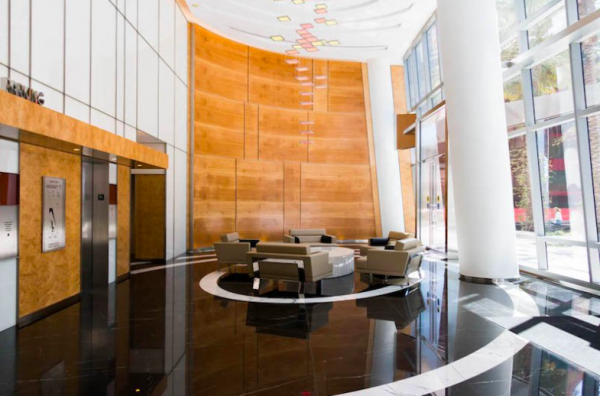 Beijing Kunlun Tech, the controversial owner of Grindr, has announced that its sale of the gay sex hookup app has been approved by the federal Committee on Foreign Investment in the United States (CFIUS).
Reuters reported that San Vicente Acquisition Partners LLC purchased the West Hollywood-based business for $608.5 million. Kunlun Tech purchased Grindr in a series of deals in 2016 and 2018 with Joel Simkhai, its founder, for $243 million.
In May 2019 CFIUS gave Kunlun Tech, a Chinese-based mobile gaming company, a deadline of June 30, 2020, to sell Grindr. CFIUS did not disclose the reasons for the order. However, it followed reports that the data of Grindr users was vulnerable to being hacked.
U.S. Sen. Ron Wyden (D-Oregon) said he pushed CFIUS to review the purchase. "Last year, my office met with a top official from the Treasury Department to express my serious concerns about the national security risks associated with a Chinese company buying Grindr," he said in an interview with the New York Times. "It is high time for the administration and CFIUS to consider the national security impact of foreign companies acquiring large, sensitive troves of Americans' private data."
CFIUS is charged with reviewing purchases of U.S. companies by overseas entities to ensure that such purchases don't pose any danger to national security.
Grindr has been used by authoritarian governments in countries such as Egypt to track down and arrest gay men. Ars Technica, the technology website, has reported that "Grindr developers modified the app to disable location tracking in Russia, Egypt, Saudi Arabia, Nigeria, Liberia, Sudan, Zimbabwe, and any other place with anti-gay laws." However, Ars Technica said there remain other weaknesses with the app that potentially can put its users in danger
Grindr was strongly criticized in April 2018 when it was revealed that it shared users HIV status, sexual proclivities and other personal information with outside software vendors. It responded by saying it no longer would share the HIV data with outside vendors.
Grindr claims that it has tens of millions of users around the world and is seen as the world's most popular site for gay men to find other gay men for sex. Increasingly Grindr also is attracting a transgender following. While the company in recent years has tried to brand itself as a site meant to connect "LGBTQ" people socially, its primary users are men seeking sex with other men.
"We are pleased that all approvals for the sale of Grindr have been received and look forward to the close of the transaction in the days ahead," Grindr said in a statement. It did not reveal the investors behind San Vicente Acquisition Partners LLC, a name apparently chosen to reflect the location of Grindr's headquarters in the Pacific Design Center's Red Building on San Vicente Boulevard.
It is unclear who is behind San Vicente Acquisition Partners, which Kunlun has described only as a group of American tech investors. Reuters said that one of those investors is James Lu, a former executive at Baidu, China's version of Google.