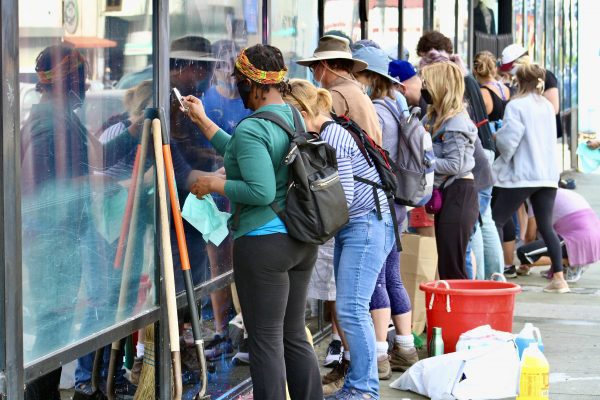 People are justifiably upset by the looting and vandalism that took place on Fairfax and Melrose avenues and Beverly Boulevard after the George Floyd demonstrations on Sunday.
Now that the criminals have fled, with small business owners' merchandise packed in their cars and trucks, neighbors have emerged to help the neighbors that are their business community.
Marc Romero captured images of neighbors helping neighbors in his recent tour of the area. " I just wanted to take some time to recognize those who helped out yesterday to clean up WeHo after the unfortunate riots," he said, referring to the neighborhoods on the city's southern border that we call a part of Greater WeHo. "I walked around yesterday to witness those coming together to help their neighbors. I … wanted to show the positive side of this tragic event
Romero generously granted WEHOville to publish the photos in the hope that they would warm the hearts of others distressed by the recent violence.