Dear Mayor Horvath, Mayor Pro Tempore Heilman, City Manager Arevalo, City Clerk Quarker, City Attorney Jenkins, and Councilmembers D'Amico, Duran, and Meister,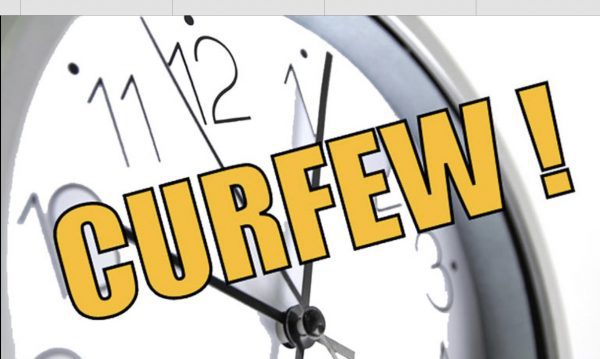 As we are all aware, America is at a crossroads and not for the first time. Over the course of our complicated history, America arrived at moments such as these and all too often, the clarifying water of time has shown that we, as a nation, have failed; have turned our collective back on the very citizens most in need.
I, like you, have the privilege to live in West Hollywood. I revel in the beauty of this city and regularly run through the streets, to both exercise and gain a greater connection to the community in which I reside. It was on one of these runs this past Saturday, that I traversed Fairfax and Melrose. Never before had I felt tension such as I did that evening; the pain and anger of so many, the quintessence of which has been echoing throughout our history, was palpable.
What transpired in our community along Fairfax and Melrose on Saturday, May 30, 2020 was nothing short of heart-wrenching. So many locally owned businesses were wantonly looted and destroyed. However, of what we cannot lose sight are the immense protests that preceded these transgressions and the societal wrongs that precipitated them.
In reaction to the events of May 30, 2020, the City of West Hollywood ("the City") enacted Executive Order No. 2020-5(the "Order"). It states that "to protect the peace, health, and safety of the public, and to protect life and property . . . this Order . . . imposes a [4:00 p.m.] curfew to restore the peace and prevent additional disturbances, looting, [and] violence . . ."
The impetus for these protests is that in almost every corner of this country, during "normal" times, people of color are not provided the same "peace, health, and safety" that white people are provided. As an attorney, I do not question the legal authority that provides the City the power to enact such a curfew. Though, I do assert that based off the optics of the demographics of our community and the actual implementation of the curfew over the past few days, I do controvert the stated reasoning of this curfew, specifically one aspect: that this is meant to protect public safety. It is becoming more apparent that the Order is being used to suppress the voice and First Amendment Rights of the downtrodden and disenfranchised to protect the property of the business owners of West Hollywood.
I am a white man that comes from a privileged background. This city government is widely comprised of white individuals.Statistics show that West Hollywood is 80-85% white. Beyond this, we live in an affluent community, with extremely low crime rates and a high standard of living. Thus, most of us never have to see, hear, or feel the pain, frustration, and injustice that has sparked these protests.
From my vantage point, so many of these protests are being held in traditionally white and affluent communities because that is where so many people who have power—whether that be politically, financially, or socially—reside. Real change will only occur once people within these communities hear the protestors' voices, feel, as best they can, the protestors' anguish, and decide to align themselves with the protestors; making sure that everyone comes together and, with one voice, demand that change, once and for all, will finally come.
The Order claims that "[t]he City seeks to be an ally in the fight against racial injustice and the dismantling of systematic racism." However, only a few passing sentences make any reference to suffering and injustice that gave rise to the protests. The rest of the Order, which comprises almost three full pages, focuses entirely on the looting that occurred on May 30, 2020 and the belief that there exist further threats to property andpublic safety.
The Order states that "[w]ith liberty comes responsibility," but governance carries with it its own responsibilities; chief among those is to weigh the costs and benefits of every decision, such as when a City enacts a curfew to benefit property and safety at the cost of free speech and assembly.
What I find concerning about the Order is that it makes direct reference to the fact that Los Angeles has established a 6 p.m. curfew, but provides absolutely no direct justification as to why West Hollywood requires the enactment of a curfew a full two hours prior to Los Angeles. This complete lack of justification, particularly when compared to Los Angeles, which is remarkably more at risk of threats to public safety and civil unrest, makes one question why the 4 p.m. curfew was chosen. Was it chosen after careful deliberation and consideration of the free speech and assembly rights of the protestors against the potential safety concerns of further protests? Or was it hastily done in wake of heartbreaking looting and vandalism of local businesses?
It is likely that many of the protestors that were here on May 30 were not residents of West Hollywood. However, that does not mean they do not have a right to be heard and assemble on our streets and within our community. The enactment of a 4 p.m. curfew, taking in mind how long it takes a protest to gather, assemble, be heard, and finally disperse, essentially has squelched any possibility of large, public assembly. I pray that this was not impetus of enacting a 4 p.m. curfew. Because if it is, the City's claims "to be an ally in the fight against racial injustice and the dismantling of systematic racism" ring hollow.
The City has not provided sufficient justification to essentially quash the citizenry's right to assemble by imposing a 4 p.m. curfew. Thus, I respectfully request that the City of West Hollywood re-examine the Order, its reasoning, and extend the daily curfew until at least 6 p.m. until the need for a curfew no longer exists.
Sincerely Yours,
__________________
Scott D. Dyle, Esq.