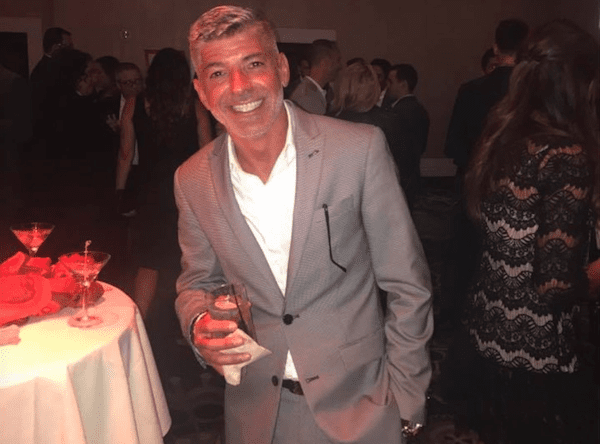 Local real estate agent and property manager Marco Colantonio has announced that he will be in the running for one of two seats on the West Hollywood City Council in November. Those seat currently are occupied by John Duran and John Heilman, both of whom are running for re-election.
Colantonio has filed a statement of intent and must collect the signatures of 20 registered West Hollywood voters to be put on the ballot.
Other candidates in the race are Larry Block, owner of the Block Party store and chair of the city's Public Facilities Commission; Jack Cline,  a nurse and drag performer who also goes by the name "Jackie Oh My Goodness"; John Erickson, a city Planning Commission who is director of public affairs at Planned Parenthood Los Angeles and president of the Hollywood chapter of the National Organization for Women; Sepi Shyne, an attorney and member of the city's Business License Commission, and Noemi Torres, a real estate agent and a member of the city's Public Facilities Commission.  Marquita Thomas,  who heads the Los Angeles Lesbian and Gay Chamber of Commerce, has filed a statement of interest indicating she may run but hasn't formally announced.
In an announcement of his candidacy, Colantonio said "I'd like to begin my campaign by having a conversation about what sort of city we want West Hollywood to be, and that requires 'change,' and change means a new narrative. Our current City Council is controlled by special interest groups, mostly real estate developers, unions and other big-money donors who heap massive amounts of cash into the coffers of campaign election funds and the pet projects of those members who seek to control the majority vote on City Council. I am running to serve West Hollywood to ensure the city equitably works to improve the quality of life for all residents, workers, and visitors. "
"It's time to remember why we campaigned for 'change,' voted for 'term limits,' fought for sensible development, and advocated for saving cultural resources like Plummer Park' s Great Hall/Long Hall. The conversation has been paused for too long and we need to press the reset button and return the focus to issues that affect our lives daily.
"We need independent leadership, an aggressive plan for small business recovery, improved public safety measures, and a moratorium on large-scale development as West Hollywood attempts to rebuild our community devastated by a pandemic and the struggle for social justice. Now is the time for grassroots activism and empathy, not elitism.
Colantonio said he intends to address the following topics:
A plan for senior and disabled community members to age and thrive in place.
An income-based cap to eliminate annual rent increases for rent stabilized housing units.
Affordable housing exclusively for West Hollywood residents.
Increasing the number of Sheriff's deputies under contract.
Security Ambassador foot patrols.
Mandatory postings and annual inspections for rent stabilized multi-unit dwellings.
A small business recovery task force.
Increased traffic calming and ongoing pedestrian safety programs.
Enhanced street sanitation programs.
The immediate revitalization of Plummer Park and other neighborhood parks.
Colantonio moved to West Hollywood 15 years ago and has served on the city's Disabilities Advisory Board and as founder and former publisher of WeHo Times.
To become a candidate for the 2020 election, you must receive 20 valid signatures (of registered West Hollywood voters) on a nomination form that will then be verified by the L.A. County Registrar Recorder. The nomination period begins July 13 and ends on Aug. 7. Those interesting in running can contact the City Clerk's Office at (323) 848-6409 in mid-June 2020 to schedule an appointment to receive specific election information and official nomination papers.