While the COVID-19 pandemic is continuing to put limits on public events, and Christopher Street West has decided to cancel this year's LA Pride parade and festival, West Hollywood's One City One Pride arts festival continues on a "virtual platform."
The 40-day festival began on May 22 (Harvey Milk Day) and continues through June 30. A complete list of this year's One City One Pride festival events is available online.  Events in the remaining two weeks include:
Pride Poets
Every Friday from 6 to 8 p.m., Pride Poets write and perform spontaneous poems based on a queer history interview. RSVP online atwww.weho.org/pride. Upcoming historians include:
June 12 – Michael S. Bell, chaplain, on the anniversary of the Orlando Pulse shootings, withfeaturedpoet Fatima Shabazz,
June 12 – Lilian Faderman, historian, author of"The Gay Revolution: The Story of The Struggle,Harvey Milk: His Lives and Death, co-author ofGay L. A.:A History of Sexual Outlaws, Power Politics, " and"Lipstick Lesbians," and
June 26 – Marie Cartier, historian, author of"Baby You are My Religion: Women, Gay Bars, and Theology Before Stonewall."
Pride Poets will also produce "Pride Poets' Poetry Care Packages from Quarantine," responding to custom poem requests from the public. To request a custom poem fill out the form available at pride.weho.org/pride-poets. Finally, Pride Poets will curate a half-dozen poem excerpts to produce WeHo Chalk Poetry on sidewalks throughout the city for passersby to enjoy.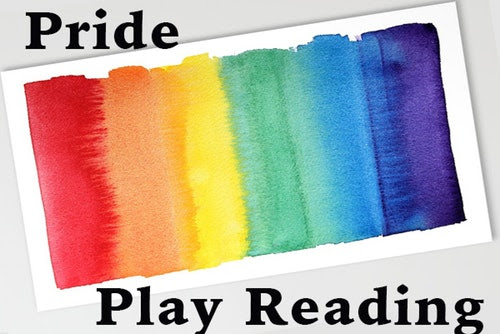 Virtual Play Readings
On June 20 and June 21at4 p.m., virtual readings of plays chosen from blind submissions by a panel of judges will make up theALAP (Alliance of Los Angeles Playwrights) Pride Playreading Festival. Saturday will feature readings of short plays and Sunday will feature a virtual reading of a full-length play.
The short plays on June 20 are"Dandy and the Queen"by David LeBarron, "TheDawning of the Age of Ganymede" by Lucy Wang,"Forbidden Love"by Michael P. Adams,"Miss Julie" by Jule Selbo,"Statler and Waldorf Attend the Theatr"eby Rom Watson, and"Sweet's Sweets" by Nicole Matarese.The Sunday, June 21, 2020 full-length play isSickby Dahn Hiuni. ToRSVP, send an emailmessage topridefestival@laplaywrights.orgwith your full name and whether you would like to attend the short play readings, the full-length play, or both, no later than 5 p.m. the day before each event, and you'll be sent a Zoom link.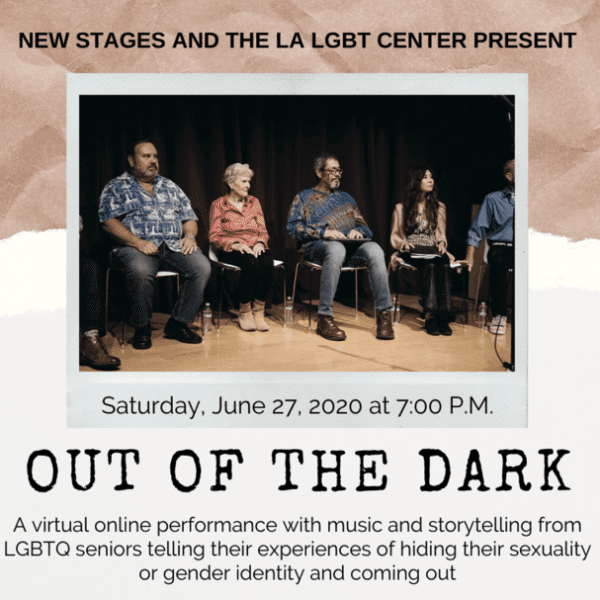 Out of the Dark
On June 27at7 p.m., New Stages and the LA LGBT Center Senior Services Departmentpresent"Out of the Dark,"a virtual online event featuring LGBTQ seniors sharing their coming out experiences through song and storytelling, RSVP atwww.weho.org/pride.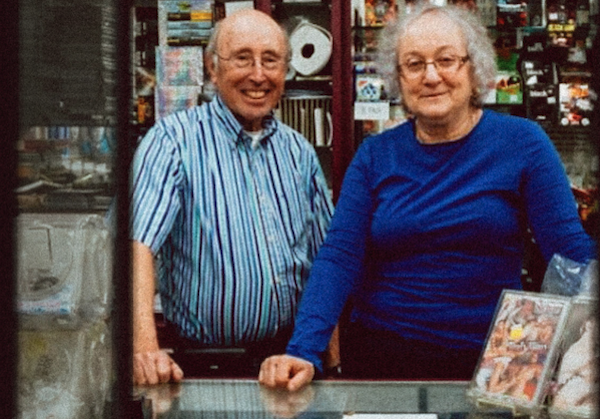 Circus of Books
Avirtual panel discussionsponsored by Outfest about the legendary store,Circus of Books,will include conversation with Circus of Books owners Karen and Barry Mason, documentarian Rachel Mason, and transgender activist Buck Angel and will close out the One City One Pride LGBTQ Arts Festival on June 30, 2020at6 p.m.RSVP atwww.weho.org/pride.