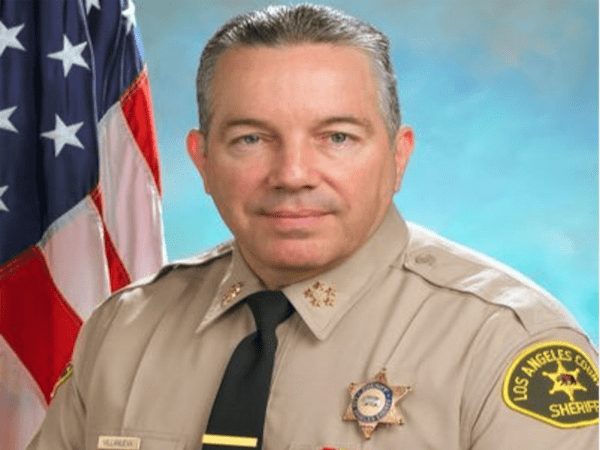 Tens of thousands of people marched on Santa Monica Boulevard on June 14 to protest police brutality against Black people. Several City Council members joined that march. And those that didn't spoke out in support of it.
Yes, everyone seems to agree, we need to reform law enforcement. But what do we need to do? And how will we do it?
Mayor Lindsey Horvath has said she would like to see the city embrace the Los Angeles County Alternatives to Incarceration Work Group. It was created in February 2019 after the Los Angeles County Board of Supervisors passed a motion that called for leaders from the justice system and health departments as well as community experts to develop a plan to scale alternatives to incarceration and diversion so care and services are provided first and jail is a last resort. Councilmember Lauren Meister recommends the city work with the Center for Policing Equity, a data-driven organization that works with law enforcement agencies and local communities to develop more equitable law enforcement practices. Councilmember John D'Amico has expressed concern about the Sheriff's Station's responsiveness to calls from local residents and the use of armed officers in non-violent situations. Councilmember John Heilman has questioned whether money allocated to law enforcement should instead be provide to other services, such as mental health evaluation. And Councilmember John Duran, as always, is happy with things the way they are.
The City of West Hollywood should look into some, if not all, of these suggestions and questions. But rather than make its residents endure the typical six- to 12-month execution of a study and preparation of recommendations to bring back for review, there are things the City Council can do now. This is the first of two editorials that will explain what they are and why they are needed.
Demand the Resignation of Alex Villanueva, a Sheriff With a Disdain for the Law
Villanueva was elected to office with the strong support of the deputies union — no surprise given that he reinstated a deputy who had been fired for engaging in the sort of brutal behavior that the June 14 demonstrators (and our Council members) have protested. Given his history, he is not someone we can count on to institute any reform.
Villanueva last year reinstated deputy Michael Courtial, who was fired in June 2018, when the Sheriff's Department was headed by his predecessor, Jim McDonnell. According to a story in the L.A. Times, Courtial and other deputies were responding to a call that a man might be breaking into a truck when Courtial "kicked the door of a truck, threatening to shoot the man inside. After yanking the man onto the ground, the lawman punched him several times in his back and shoulders as other officers wrangled the suspect onto his stomach and into handcuffs, according to law enforcement reports."
Courtial was fired for using unreasonable force and failing to use de-escalation techniques. Villanueva rehired him with a new badge and gun shortly after he assumed office.
Then there's Villanueva's reinstatement of Caren Carl Mandoyan, one of his election campaign workers, who was a former deputy at the West Hollywood Sheriff's Station. Mandoyan had been fired in 2016 after being accused of abuse by another deputy there with whom he was having an affair. Villanueva put him back on the job after winning the election.
Villanueva violates the law. He has refused to appear before the Los Angeles County Sheriff Civilian Oversight Commission, which subpoenaed him to discuss coronavirus in county jails. Max Huntsman, the county's inspector general, is looking into allegations that Villanueva is trying to cover up an investigation into allegations that deputies shared photos of the helicopter crash that killed Kobe Bryant. At one Oversight Commission meeting attended by this writer, Huntsman said that the Sheriff actually had launched an investigation of him, the inspector general, in an apparent act of retribution.
Villanueva also is a flagrant violator of the State of California's freedom of information laws. The Sheriff's Department has long benefitted from the fact that the State of California has the most restrictive laws in the nation when it comes to requests for information about police misconduct and discipline. But with the passage of Senate Bill 1421, which took effect on Jan. 1, 2019, law enforcement agencies now are required to respond to requests for disciplinary records related to police misconduct such as sexual assault and use of force. Under state law, they have 10 days to make an initial response and can request an additional 14 days if they need the extra time.
On Jan. 28, 2019, WEHOville sent a letter to Sheriff Villanueva via UPS (to ensure we got a signature confirming receipt) to request any and all information related to a possible investigation of the actions of deputies who shot and killed one innocent young man and seriously wounded another at 939 Palm Ave. on April 7, 2014. The deputies weren't prosecuted (they almost never are in California), although Los Angeles County did pay $7.5 million to settle a civil suit brought by the wounded man and the mother of the dead 30-year-old John Winkler. An investigator of the shooting noted an odd contradiction: Two women on the scene said they had shown the deputies a photo of one of the two innocent men and a photo of the man committing the attack that the deputies were responding to — men who looked quite different. The deputies denied seeing the photos.
According to a document signed by Villanueva's office, the Sheriff received WEHOville's request for information on Jan. 29, 2019. Today, 513 days later, WEHOville has not received the information it requested. After many, many emails and telephone calls (which rarely are answered), WEHOville has received emails saying they are working on it.
West Hollywood is one of 44 cities in Los Angeles County that contracts with the Sheriff's Department for public safety services. According to the LASD website, it also has contracts with "141 unincorporated communities, 216 facilities, hospitals, and clinics located throughout the County, nine community colleges, the Metropolitan Transit Authority and 37 Superior Courts."
Neither the City of West Hollywood nor the Los Angeles County Board of Supervisors has the power to force Villanueva to resign. But what the West Hollywood City Council can and should do is ask Mayor Lindsey Horvath, who is president of the California Contract Cities Association, to press the CCCA's Los Angeles County members to join West Hollywood in demanding Villanueva's resignation. The City Council also should push the hospitals, clinics, community colleges, and the MTA to make the same demand. If Villanueva won't step down, all of the organizations and governments that contract with the Sheriff's Department must let it know that those lucrative contracts are in jeopardy.
Our City Council is never reluctant to take stands on national and international issues that have no impact on local life and on which it has no influence (e.g. the Mueller Report and the dog meat market in Yulin, China). But maybe, at its July 6 meeting, the West Hollywood City Council will actually speak up and out about a man whose evident disregard for public safety and flagrant violation of the rules makes him unfit to run the Sheriff's Department. I'm looking forward to seeing that on the Council's agenda.
Tomorrow: How do we fix the Public Safety Commission?