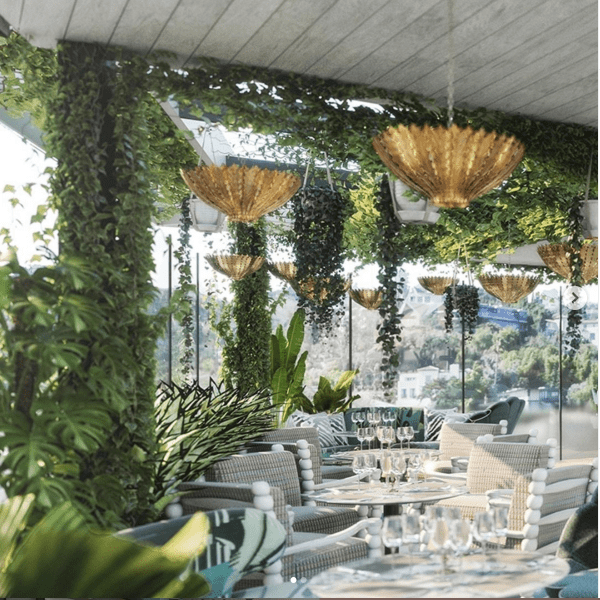 While the COVID-19 pandemic has hit many West Hollywood residents and business owners hard, the exclusive and opulent continue their migration east from Beverly Hills, Bel Air, Brentwood, and Santa Monica.
The latest arrival is The Britely, a private club that will be opening this Fall within the Pendry, the luxury hotel on Sunset Boulevard at Olive Drive. According to CSQ, a publication that bills itself as a "business luxury lifestyle brand," the club already is accepting applications for memberships, which will cost $2,800 a year. Membership is limited to 2,000 people. 
"We believe in having good people, not just creative types. If you're in finance, you won't be turned away," said Estelle Lacroix, the managing director of lifestyle, in an interview with CSQ. Lacroix has worked in hospitality at brands ranging from The Ritz-Carlton to Thomas Keller and was previously at NeueHouse and the Polo Lounge at the Beverly Hills Hotel.
The 25,000-square-foot club will include a music venue that will feature "disco nights" and a bowling alley. There also will be two "members only" Wolfgang Puck restaurants and three "members only" bars and lounges. Hotel guests won't have access to The Britely, but it will be open to those living in the 42 condos located in the adjacent Pendry Residences on the northeast corner of Olive Drive and Fountain Avenue, which are said to be priced at $3 million to $30 million.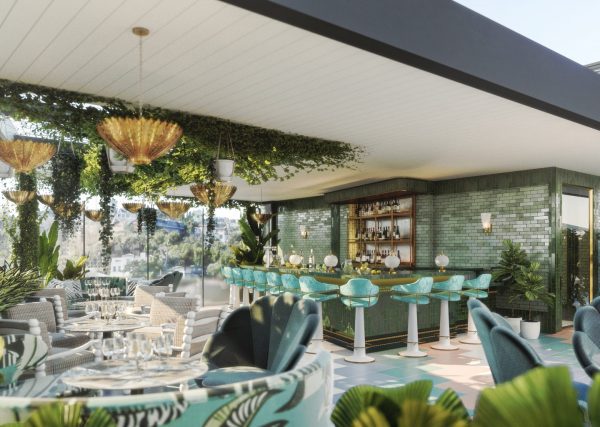 In West Hollywood's growing pool of pricey private clubs, The Britely seems to fit closest with the SoHo House.  That club, a spin-off of the London SoHo House, is located on the two top floors of the building at 9200 Sunset Blvd. The Hollywood Reporter has called it " a high-wattage magnet for A-listers and dealmakers." The SoHo House is said to charge an annual membership fee of $2,000, or $2,800 for access to all of its clubs around the world.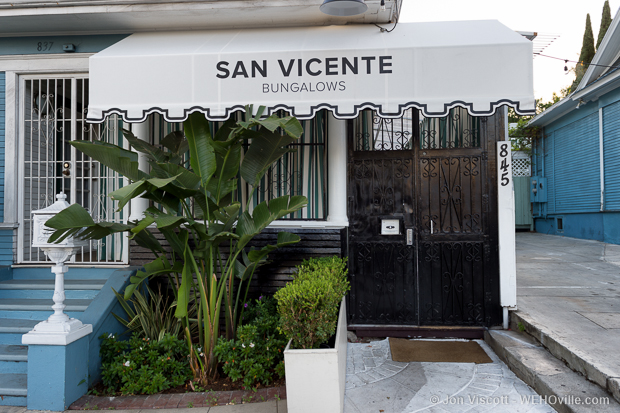 Jeff Klein's San Vicente Bungalows at 845 N. San Vicente Blvd. is probably the most exclusive club in West Hollywood.  Members are not permitted to disclose the identity of other members, and staff is said to paste a cover over the camera lens on a member's mobile phone to prevent someone from leaking a photo of a celebrity. But there have been leaks.  The Bungalows launched an investigation in March 2019 into who leaked the story that Steven Spielberg and Netflix's Ted Sarandos had dinner there in an effort to reconcile after Spielberg allegedly argued against considering streaming films not shown in theatres for Academy Award nominations.  And a crowd gathered outside in July 2019 to applaud Michelle Obama when she showed up for lunch.  Membership at the San Vicente Bungalows costs $4,200 a year, or $1,800 for those 35 and under. The initiation fee is said to be $1,800 (only $500 for those 35 and under).
Another quite exclusive venue that will come close to rivaling the San Vicente Bungalows is the Arts Club, whose construction on the site of the old Hustler porn and sex toy store on Sunset Boulevard at Hilldale has been approved by the City Council and by voters in the 2019 election, when the hotel workers union had tried to block it.  An off-shoot of London's Arts Club, it is a project of Gwyneth Paltrow. It isn't yet clear how many members it will have or what the membership will cost. But the monthly membership fee for the London club is the equivalent of $2,547.
One of the most controversial private clubs is the Wing, which last year opened a luxurious co-working space above the Sprouts store at 8550 Santa Monica Blvd. The Wing launched in New York City and initially billed itself as a co-working space for women only.  A lawsuit filed by a man denied membership and an investigation by the New York City Human Rights Commission led to the Wing describing itself as a "gender neutral" workspace.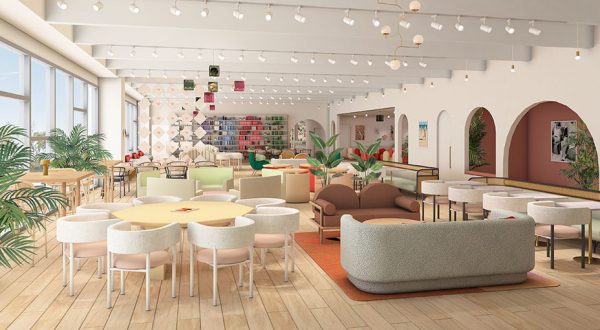 Allegations of racism at the West Hollywood location and of discrimination against working class women that were reported in The New York Times created a controversy that led to the Wing's co-founder, Audrey Gelman, resigning earlier this month. 
The Wing's Black and Latina employees recently declared a "virtual strike," complaining that they haven't received pay that was promised to them. They also have complained that Gelman overturned a decision to ban a white guest of a white female member of the West Hollywood club after she had been accused of engaging in a racist altercation with a Black female member. While allegations of racism at the West Hollywood Wing have gotten wide media coverage, the issue hasn't been mentioned by local feminist organizations such as Hollywood Now or by the West Hollywood City Council. The Wing, now on shutdown because of the COVID-19 pandemic, is said to charge a membership fee of $2,350 a year.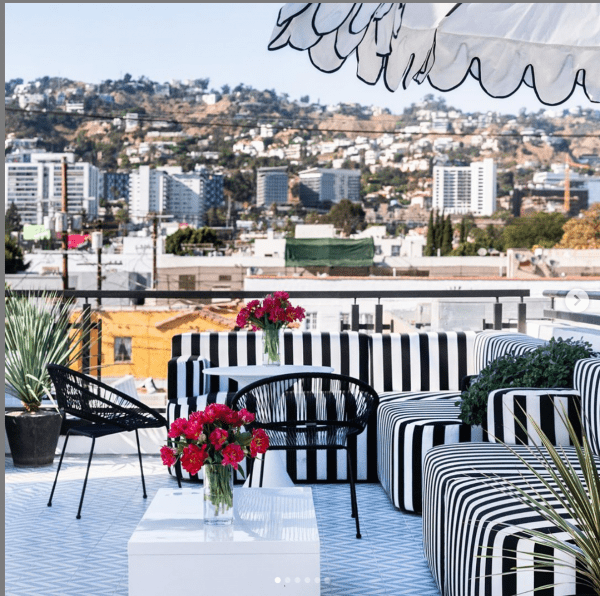 Another private co-working club is AllBright West Hollywood, which describes itself as "created by women for women." Based in London, AllBright opened its West Hollywood club last Fall at 8474 Melrose Place, which is technically outside the West Hollywood city limits. Annual fees at AllBright are said to be $2,050 ($1,050 for women 29 and under) with a $300 initiation fee.