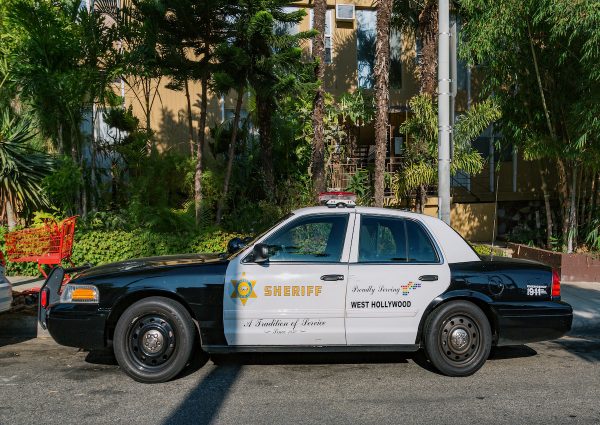 By February this year, reports of serious crimes in West Hollywood were already on a steady decline. Then, the pandemic hit, the city sheltered in place, and the crime rate plummeted.
West Hollywood Sheriff's Station Capt. Edward Ramirez said that pre-pandemic, the number of people in the city, which has a population of about 37,000, could double or even triple as people came in to work during the week, or to visit local bars and restaurants on the weekends. These fluctuations, he said, are largely unique to West Hollywood, a city driven by the tourism and hospitality industry. In April, reports of serious crimes in the city hit a historic low.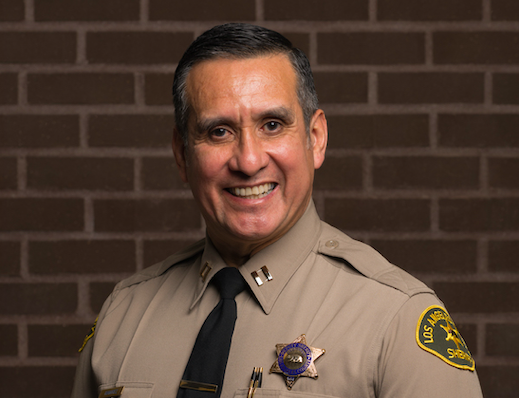 "Most of what [the data on the decline in serious crimes] said to me was that our crime was not being committed by people who live in West Hollywood," he said.
Crime has been down in almost all Part I categories – crimes the FBI considers to be more serious offenses – but the most significant decreases can be seen in vehicle burglaries, petty theft and grand theft. In May, vehicle burglaries were down almost 70%, petty theft was down 55%, and grand theft was down 45%, compared to the same time last year.
Capt. Ramirez said that before the pandemic, West Hollywood, along with other west side cities, had been contending with a particularly bad spate of vehicle burglaries for about 18 months – over 1,000 in that period. He said the crimes were mostly committed by gang members coming in from Oakland, who worked together in groups of two or three. Sheriff's Department deputies, he said, identified the burglars, began to make traffic stops on rental vehicles registered to Oakland, made numerous arrests, and the crimes eventually tapered off.
In May, vehicle burglaries were in the single digits for the first time since 2016.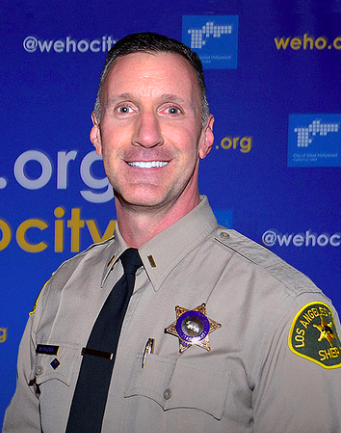 Lt. William Moulder of the West Hollywood Sheriff's station said that lower crime in the city over time can, in part, be attributed to "progressive policing" here. In 2018, the city contracted with the Sheriff's Department and Department of Mental Health (DMH) to provide a dedicated Mental Evaluation Team (MET) unit, which consists of a deputy sheriff trained in mental health and a licensed DMH clinician. The MET program was originally created in 1991 by the Sheriff's Department, and in 2018, West Hollywood, which has long grappled with issues around mental health at a higher rate than surrounding areas, became the first city in Los Angeles County to fund its own MET unit.
"That was a commitment that our City Council made, recognizing that we needed that support," said Corri Planck, the city's strategic initiatives manager, who oversees a different contracted social services program, Step up on Second MIT, which targets West Hollywood's homeless population. That program collaborates frequently with the MET unit.
Having a MET unit dedicated to the city has reduced the response time for emergency calls that required a mental health intervention, said Planck. In the fiscal year 2018-19, the West Hollywood MET unit averaged a response time of 5 to 10 minutes, compared to the countywide response time of 23 minutes for other MET units responding to countywide calls. According to that year's annual report, the team responded to 308 calls, and prevented the use of force in 42 instances, saving approximately $257,659 in administrative time, that would otherwise have been used for documenting circumstances surrounding the use of force incidents.
However, even as crime rates dip, the West Hollywood Sheriff's Station, like others across the country, is having internal discussions with City  Council members and others about "how we can better do things" in response to the killing of George Floyd by former Minneapolis Officer Derek Chauvin, said Capt. Ramirez. On Wednesday, councilmembers John D'Amico and Lauren Meister brought forth a proposal to hire an independent expert to evaluate policing practices in West Hollywood.
"We're not perfect, and we don't do everything right all the time, but we are always striving to improve, and make what we do on behalf of the community better," said Lt. Moulder.
Last year, the West Hollywood Station was chosen as one of five stations in L.A. County to pilot a body camera program, which will require deputies to wear the equipment, activate it during stops, and upload recordings to department computers at the end of each shift. Lt. Moulder said he expects the program to be up and running within the next two or three months, once the station receives the cameras.
Over the last few years, the city's spending on public safety has held steady at about 21% of the total operating expenditure, and remains so in the  budget for 2020-21. Even so, with city revenues languishing in the pandemic, the proposed expenditure on public safety is $4.5 million less than what was budgeted last year. Currently, there are 103 sworn officers and 39 professional staff members – which includes secretaries, crime analysts, law enforcement technicians, 911 operators and custody assistance workers – working for the West Hollywood Sheriff's Station. The 2020-21 budget freezes two positions and eliminates a third, photo enforcement deputy, the city Public Safety Director Kristin Cook wrote in an email.
According to Capt. Ramirez, West Hollywood residents will be none the wiser.
"I can tell you that citizens of West Hollywood – and I say that without a doubt – will not notice any cut in services, or any cut in personnel you are going to see on the streets," he said.