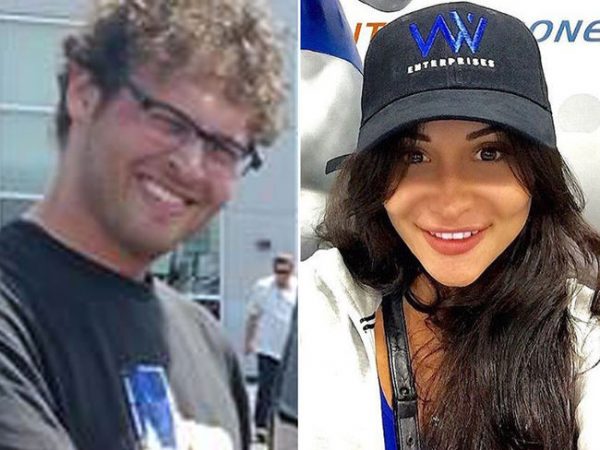 The California Supreme Court refused today to review the case of a West Hollywood man convicted of murdering his live-in girlfriend, whose body was drained of all blood in a crime that a prosecutor said mirrored the script of a graphic novel the defendant commissioned.
Jurors found Blake Leibel guilty of first-degree murder, torture and aggravated mayhem for the May 2016 slaying of Iana Kasian at the apartment on Holloway Drive, along with finding true the special circumstance allegations of murder by torture and murder by mayhem.
Los Angeles Superior Court Judge Mark E. Windham cited the "savagery" and "inconceivable cruelty" of the crime in sentencing Leibel to life in prison without the possibility of parole in June 2018.
Prosecutors had opted not to seek the death penalty against Leibel.
In an April 29 ruling, a three-justice panel from California's 2nd District Court of Appeal rejected the defense's contention that the trial court judge abused his discretion by admitting evidence of the graphic novel "Syndrome," which Leibel created with several other people.
The appellate court justices noted that "the overwhelming forensic and expert evidence" was "more significant than anything in the novel" and found that "compelling" evidence established that Leibel was inside the apartment when the injuries were inflicted on the 30-year-old victim.
"Compelling evidence indicated that defendant intended his victim to die and to suffer before she died," the panel found in its 34-page ruling.
The justices noted that "evidence of defendant's consciousness of guilt, such as lying about Kasian's well-being and whereabouts, attempts to clean blood from various parts of the apartment, disposing of and the destruction of incriminating evidence, give rise to the compelling inference that he was Kasian's assailant."
The panel added that he hid from Los Angeles County sheriff's deputies and lied to them about his girlfriend's whereabouts and her condition, demonstrating a "consciousness of guilt."
Deputy District Attorney Tannaz Mokayef told jurors during Leibel's trial that "this case reads like a movie script," and compared the crime to a horror movie involving a "gruesome crime" that involved a "prolonged attack" in which Leibel's girlfriend was "alive for the better part of the mutilation and mayhem."
The prosecutor said Leibel "followed a script" from "Syndrome," saying it "mimics what happened to the victim" three weeks after she gave birth to their daughter.
The woman's nude body, which was covered with a Mickey Mouse blanket that had been used earlier in their newborn's nursery, was discovered on May 26, 2016, in the couple's blood-spattered master bedroom after Kasian's worried mother called authorities to report that she had not been able to reach her daughter, Mokayef said.
The deputy district attorney showed jurors an illustration of a woman in Leibel's book and urged them to compare it with the crime scene, saying it's "almost exactly like what you have" in the case.
Leibel had barricaded himself inside the master bedroom and came out in boxer shorts after his accountant showed up, with sheriff's deputies discovering "blood everywhere," Mokayef said.
The woman appeared to have been washed thoroughly and was missing her scalp and the right side of her face, and pieces of flesh were found in the room, the prosecutor said, noting that part of the victim's scalp that was turned inside out and an ear were subsequently discovered in a trash bin at the bottom of a chute outside the condominium.
The prosecutor said Leibel hadn't factored in the persistence of his girlfriend's mother, who initially notified Los Angeles County sheriff's deputies about her daughter's disappearance one day before the victim was found dead and then again in a 911 call in which she pleaded, "Help me," the day her daughter's body was discovered.
Olga Kasian, who had traveled from Ukraine to help care for her infant grandchild, was called as the prosecution's first witness during the trial.
Through a Russian interpreter, the victim's mother said she had been helping to care for the baby, who was staying with her at a Los Angeles apartment, and that she never saw her daughter alive after the two went shopping May 23, 2016, to look for a baby stroller. She said she spoke to her daughter once the following afternoon and then never heard from her again.
"There are no words to express the pain and despair that is in my heart … This monster ruined our lives …," she told the judge shortly before the sentence was imposed.