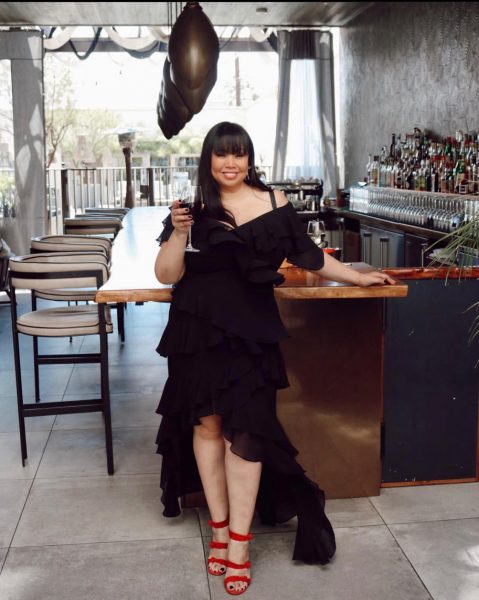 This week Maxine Tatlonghari (aka Vanity Girl Hollywood) joins We Know Weho to share about her quarantine experience, her favorite West Hollywood spots and what she misses most.  She is a female entrepreneur and the OG girl boss who founded her own company and created a new product category in the beauty space with a large lighted makeup vanity mirror.  Maxine is also a local beauty influencer and blogger who is regularly featured on the West Hollywood Travel and Tourism blog with her food, fashion and wellness tips.  
She is a long time member of the West Hollywood Chamber and has been serving on the Chamber Board of Directors for over 10 years and is heavily involved with the annual West Hollywood Creative Business Awards and the annual American Express Shop Small Saturday program. Maxine was the recipient of the Phyllis Morris Award at the 2016 West Hollywood Women in Leadership Award event sponsored by the City of West Hollywood. She has extensive experience in non-profit fundraising that is currently being used with her position at the American Lung Association Los Angeles
Maxine joins Lauren and Tracy this week on We Know Weho to talk about her quarantine tips and tricks including her favorite grocery delivery go-to Yummy.com and how she is staying fit indoors with the help of the Peloton app and how she has mastered Italian. She shares that the things she misses the most while in quarantine are pilates at Harmony Studios and Carrie's Pilates, haircuts at B2V with Dustin and meeting friends at the bar at Cecconi's.

In this week's Food & Fashion segment you will hear about Tracy's discoveries as she strolled down Sunset Boulevard from Pink Taco to the One Hotel, a stretch of Sunset that include lots of new outdoor dining patio spaces at Saddle Ranch, Katana, Comedy Store and Pink Taco. The girls discuss their favorite $2 Taco Tuesday deals from Tocaya Organica, Sugar Taco and Melrose Umbrella Company.
Pilates is the hot topic this week in Health and Wellness from openings at Harmony and Club Pilates Weho, and all three girls talk about the potential for expanded outdoor workout spaces similar to patio dining. If you are looking for a local quiet green space for a little walk in nature, Tracy recommends a trip to Franklin Canyon.
Tune in to hear Lauren's recap of this week's City Council meeting as well as a sad farewell to Gym Bar and how to contribute to the fundraising efforts of three local West Hollywood ambassadors for the American Lung's "Men Wear Turquoise, Too" campaign (Alex Bazley, Keith Kaplan and Sheriff's Capt. Edward Ramirez) to help find a cure for COVID-19. You can click on their names to contribute.