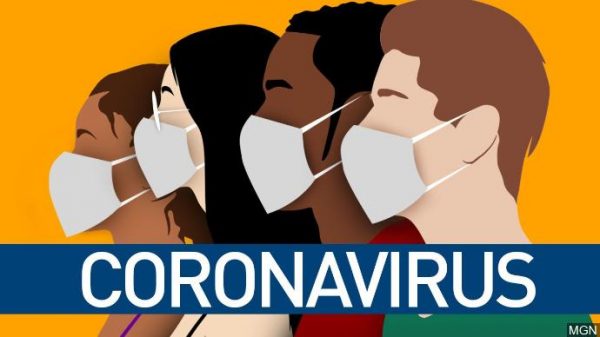 The West Hollywood Sheriff's Station deputies have been on the streets educating people about the COVID-19 face covering requirement, with members of its Community Impact Team concentrating on busy areas such as Santa Monica Boulevard, Sunset Boulevard, and Melrose Avenue, and Plummer Park and West Hollywood Park.
Lt. William Moulder said that thus far Sheriff's deputies have not issued any citations (which come with a $250 fine and an additonal $50 administration fee).  But they have passed out more than 100 masks and alerted people to the face covering requirement.
"It is always our intent to educate and advise about the mandate and change the paradigm," Moulder said.
Moulder said the Sheriff's Station Community Impact Team on July 2 conducted the face cover/mask operation on the major boulevards and parks.
"While team deputies were walking the streets, they experienced tremendous positive feedback and overwhelming gratitude from the community regarding the operation," Moulder said.  "The community appreciated the proactive approach to keep people safe and healthy."  
"We conducted a short face cover/mask operation on Wednesday, July 8 at 3 p.m., on Santa Monica Boulevard between Hancock and Robertson with members of our COPPS (Community Oriented Policing and Problem Solving) Team.  As it is always our intent, we endeavored to educate the public about the importance of wearing a face cover/mask.  We contacted approximately 5 to 10 people who were not wearing face covers/masks.  We also provide four masks to people who did not have one.  No citations were issued. "
Moulder said that someone who sees a person without a face cover/mask  can call West Hollywood Sheriff's Station (310) 855-8850.  "We will send a message out to Patrol Units to see if there is someone in the area to check.  The majority of enforcement will be conducted by our Special Teams with dedicated operations."
Gov. Gavin Newsom on June 18 issued an order requiring all Californians to wear cloth coverings over the noses and mouths. The City of West Hollywood followed up with a similar order.  Face coverings have been shown to reduce the risk that someone infected with the COVID-19 virus can project it onto someone else, which can happen when someone coughs or sneezes or talks loudly.