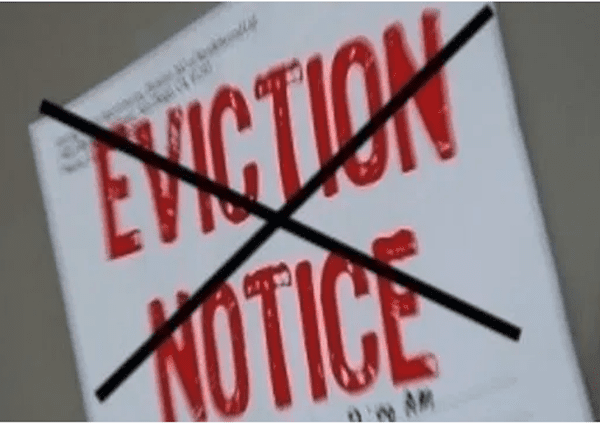 The West Hollywood City Council on Monday will consider extending to Sept. 30 the city's moratorium on evictions of residential and commercial tenants who aren't able to pay their rent because of the COVID-19 pandemic.
The eviction moratorium that currently is in place is scheduled to expire on July 31. Extending the moratorium will require the votes of four of the five Council members.
The proposal to extend the moratorium contains a requirement that tenants as of Aug. 1 will have to document their inability to pay their rent because of the financial impact of the COVID-19 pandemic. The pandemic has forced a majority of businesses to close and has raised unemployment levels to highs unprecedented since the Great Depression.
"While financial impacts may have been difficult to document at the beginning of the pandemic, tenants now have months of financial information that could be utilized to justify reliance on the eviction protection moving forward," says a memo accompanying the agenda item.  The memo also notes that it is net income (for a business, that is income after expenses) that is considered in determining whether a tenant can afford to pay the rent. The city has encouraged tenants to make partial payments even if they can't afford to pay the full amount due.  A tenant can use the rent security deposit to make the rent payment if desired but must replenish that deposit when the moratorium expires. Once the moratorium expires, commercial tenants have six months to pay back rent and residential tenants have 12 months.
It isn't clear how residential tenants can document their inability to pay their rent. The memo states that 75% of the city's residents are renters, and many apartment leaseholders in West Hollywood share apartments with others with whom they split the rent. It is unclear whether the inability of a roommate who is not a leaseholder to pay his or her share of the rent should be considered a factor by a landlord or whether bank statements or paycheck stubs must be submitted as proof of income.
The ordinance clarifies that a tenant should notify a landlord of an inability to pay as soon as possible in advance of the rental due date, but no later than 30 days after the rent is due.
The city has contracted with the West Hollywood Chamber of Commerce to provide mediation services to negotiate deals between commercial landlords and tenants unable to pay their rent.
Because of the COVID-19 pandemic, the City Council's meeting can only be attended virtually. The city advises that residents "may view the City Council meetings from your computer, tablet or smartphone. City Council meetings are broadcast live on WeHoTV on Spectrum Ch. 10 in West Hollywood and AT&T U-verse Ch. 99 in Southern California, and are streamed live on the City's website at www.weho.org/wehotv and on YouTube at www.youtube.com/wehotv. WeHoTV programming is also available on multiple streaming platforms, including Android TV, Apple TV, Fire TV, and Roku. Digital streaming platform viewers can easily find programming by searching for 'WeHoTV' within the search functions of these services."
Anyone wanting to comment on an item on the Council's agenda, which can be downloaded by clicking here, is asked to submit the comment by 4 p.m. on Monday using a form found online here www.weho.org/councilagendas. Those comments will be forwarded to Council members.  Those who wish to call in an comment during the meeting are asked to email City Clerk Yvonne Quarker at yquarker@weho.org no later than 4 p.m. on Monday to be added to the speaker list.  Include your name, telephone numbers and the item you want to speak on.  Then, 10 minutes before the start of the meeting, which begins at 5:30 p.m., dial (669) 900-6833 and enter meeting I.D. number 924 5862 2275# to be put on hold until the relevant agenda item comes up for discussion.