This week Marco Pelusi, an award-winning celebrity hair color artist, educator, and salon owner joins Tracy and Lauren on We Know Weho. At his Marco Pelusi Hair Studio in the heart of the ultra-chic West Hollywood Design District on Robertson Boulevard he and his talented staff of seasoned Hollywood hair stylists offer world-class hair fashion to numerous celebrities and trendsetters. Marco's luxurious, spa-like salon is the premier retailer of the "Marco Collagen Color Guard HairCare System," the first and only complete collagen-based system developed for color- and chemically-treated hair.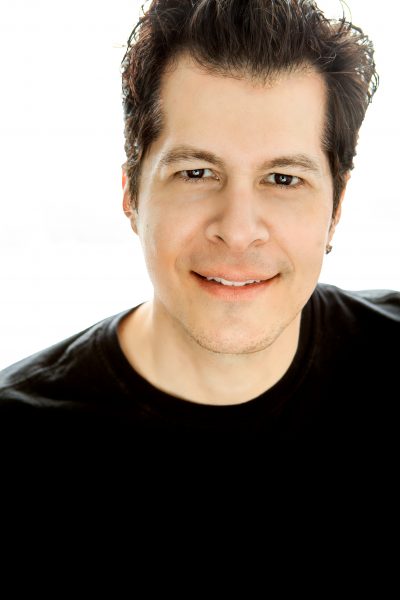 Marco has been a long-time member of the West Hollywood Design District Business Improvement Board and won the John Chase Art & Design Award at the 2016 West Hollywood Creative Business Awards.  Marco shares his favorites about West Hollywood including the fabulously designed Kimpton La Peer Hotel, Craig's Restaurant, Tortilla Republic, Bossa Nova, the Assembly coffee shop and Marco's restaurant.  In April of 2020, Marco celebrated 15 years of his salon being in business in West Hollywood — congratulations to this small business owner!
In Food and Fashion this week, Lauren shares her favorites to celebrate National Mac & Cheese Day with Bludso's at the top of the list and Kitchen 24, Joan's on Third, and Slab receiving a definite thumbs up and worth a try! Bravo Toast has plans to open up in the early fall on Doheny, and Tracy shares her outdoor patio dining social distancing experience at Gracias Madre. The two discuss lots of new patio spaces to learn about that are popping up at West Hollywood restaurants including La Boheme, The Den on Sunset, and Eveleigh.
This week, all fitness studios are closed as of July 13 but Lauren is keeping an eye out for outdoor workout experiences and crossing her fingers for F45 workouts in West Hollywood Park. Another fitness business will be popping up in the former LASC space that is all about rolling (foam rollers), and Tracy thinks the free membership program at Pressed Juicery is an absolute must with all the perks including $5 juice prices.
Follow We Know Weho on Instagram for daily insider tips at @weknoweho and subscribe weekly on Apple, Spotify and Google podcasts!