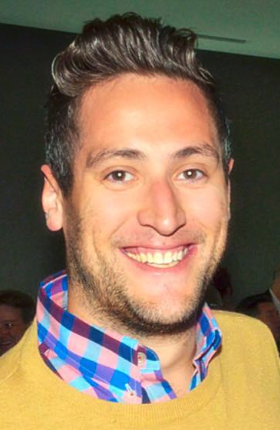 White. Male. Privilege.  Unabashed, unapologetic and ugly.  It was on clear display at last Thursday's Planning Commission election for chair and vice chair of the commission.
Other than presiding over the meeting, the chair of the Commission has no real power. The position of vice chair clearly has less. So, it would seem odd that the Commission would overturn its traditional rotation that was meant to avoid ugly competition over these positions and allow each Commissioner to have a chance at presiding over the meetings.
So it did not make a whole lot of sense when the most recently appointed Planning Commissioner, John Erickson, nominated himself for the position of vice-chair in opposition to Lynn Hoopingarner, who was next in line for that position under the normal rotation.
Commissioner Erickson is a candidate for City Council who seems to have an obsession with collecting titles. He recently joined the board of the local chapter of the ACLU and was until recently president of the Hollywood chapter of the National Organization of Women. Professionally he is director of public affairs at Planned Parenthood, Los Angeles. Apparently he believed that by adding the title of vice chair of the Planning Commission to his collection, that he would be burnishing his political resume.
But for every woman, every person of color, who has been subject to the sharp elbows of entitled white males, whether at the office or the political field, Erickson's actions smacked of white male privilege.
The fact is that Erickson's victory was based solely on the votes of his male colleagues; the gender split in the election was glaring and embarrassing. All the men voted for Erickson and all the women voted to preserve the normal rotation by voting for Hoopingarner.
Commissioner and respected neighborhood leader, Hoopingarner is also a highly successful investment advisor in the private sector. Indeed, her professional credentials and experience would appear to be superior to Erickson's.
This can only lead an objective observer to conclude that sexism and Council politics were the basis of the Planning Commission vote.
The public's negative reaction to this election is not just based upon a political power play by Erickson and his male cohorts, but the fact that he was so willing to throw his supposed feminist credentials under the bus along with Lynn Hoopingarner in his pursuit of a relatively minor title.
Apparently Erickson's sense of entitlement justified him knocking a woman out of the normal rotation His complete lack of scruples reflected that it never occurred to him that others might view his actions as sexist and privileged. But then white guys are often oblivious to issues of sexism and privilege, even if they happen to be gay and live in progressive West Hollywood. Apparently working for Planned Parenthood does not immunize you from being completely clueless.
It is unfortunate that Erickson's immaturity and ambition have so clouded his purported feminist values. Hopefully he will see that this move was impulsive and ill conceived and resign his newly acquired title to make amends. The last thing West Hollywood needs is more Fhony Feminism.