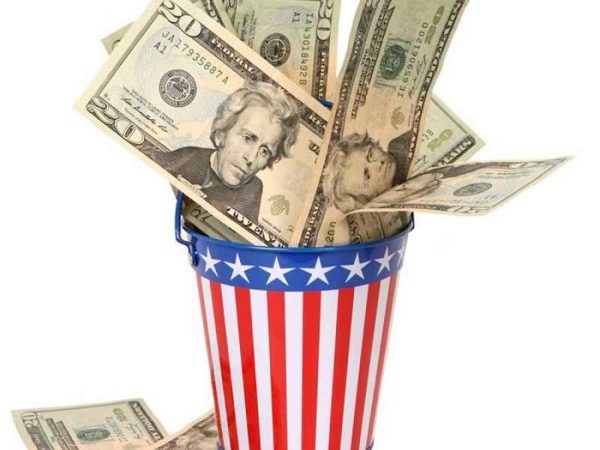 The latest campaign donation filings for the Nov. 3 City Council election show that Councilmember John Heilman's  re-election campaign has brought in $99,020.
Those donations, made between Jan. 1 and June 30, include a total of $620 from people who gave less than $100 each.  Such donors aren't identified in the campaign filings. The remaining $98,400 in donations came from 184 people or businesses 33 of which are West Hollywood residents.
Forty one percent of the money donated to Heilman's re-election campaign ($40,750) came from real estate interests, which include real estate developers and the lawyers and lobbyists and architects who represent them or work with them. The most prominent developers included Joseph, Daniel, and Simon Mani, who each made the maximum donation of $1,000 as did Daniel's wife, Tsipi, and Simon's wife, Rachel, for a total of $5,000.
The Mani Brothers own major pieces of real estate in West Hollywood, including the office towers at 9200 and 9201 Sunset Blvd., and their financial support for Donald Trump's re-election campaign has made them controversial figures in West Hollywood, which bills itself as a progressive city. The Manis have donated thus far a total of $249,900 to the re-election campaign of Donald Trump and the National Republican Congressional Committee. However, local politicians such as Councilmember Heilman and Mayor Lindsey Horvath, who has been outspoken in her denunciation of Trump, have not refused to accept their donations.
Heilman's campaign also received donations of $1,000 from each of seven members of the family of Jason Illoulian, whose Faring is one of West Hollywood's biggest real estate developers. Developer Ben Soroudi, who has been trying for nearly ten years to get the city to approve a mixed-use development at 8555 Santa Monica Blvd., and his family members donated a total of $5,000.
Charles Essig, who is involved in the 8850 Sunset project, donated $1,000 as did John Irwin. of Townscape Management, the developer of the projects at 8899 Beverly Blvd. and 8150 Sunset Blvd.
A total of $3,500 was donated from billboard owners, including Brad Berkley of Dallas, Tex., CEO of Big Outdoor ($1,000), Lawrence Legg of Hollywood, Fla., owner of E.T. Legg & Associations ($1,000), and Pete Scantland, CEO of Orange Barrel Media in Columbus, Oh., ($1,000).  Athens Services , who the city has granted a contract to pick up trash, and its executives donated $2,500. Gary Minzer of Los Angeles, president of Hollywood Tow, donated $250.  Each of three donors with ties to the Lord Jones and Chroma cannabis companies, donated $500. Rey Luna, controller at Wheels, the West Hollywood-headquartered dockless electric bike business, donated $1,000.
Mayor Lindsey Horvath donated $250 and former City Councilmember Abbe Land donated $500.  Jeffrey Prang, a former WeHo City Councilmember who now is L.A. County Assessor, donated $250.
Thus far there are seven people who have declared themselves to be candidates in the Nov. 3 election for the City Council seats now held by Heilman and John Duran, who also is running for re-election. Candidates have until July 30 to file this latest campaign finance report. Reports covering donations during all of 2019 were filed in January.
The only candidates who raised money in 2019 were Sepi Shyne, who reported $4,950 in contributions, Noemi Torres, who reported contributions of $4,291, and John Duran, who raised $107,524,with 35% of that coming from real estate development interests.
Neither Duran nor Shyne nor challengers Larry Block and Marco Colantonio have yet filed their 2020 contribution reports. Torres recently filed hers, which showed she had raised 12,989, bringing her total thus far to $17,280.  John Erickson has raised $60,856 this year (no contributions were made in 2019).
The 2020 campaign finance reports also show that Mayor Lindsey Horvath has raised $9,860. Horvath ended her successful 2019 re-election campaign with $20,000 in debt. After that March election she pulled in $9,510 in donations during the rest of 2019, with much of that coming from billboard companies.  Her donations so far this year total $9,860, with $1,000 coming from Gary M. Clifford II of Glendora, an executive with Athens Services, and $3,850 coming from various real estate interests including Justin Barth, who is involved in the 8615 West Knoll Drive project.
The City Council decided in a four-to-one vote in February to raise the limit on campaign donations from $500 to $1,000. Councilmember Lauren Meister voted no.
Supporters of increasing the limit argued that it would reduce the likelihood of the formation of independent expenditure committees. There is no limit on what one can donate to an IEC, and there is no limit on what they can spend to promote a candidate so long as they do not coordinate their efforts with a candidate's campaign. That is a regulation that is frequently violated, although such violations are difficult to prove.
Special interests such as real estate developers in West Hollywood frequently solicit donations of the maximum amount from family members and friends who do not live in or have any obvious interest in West Hollywood so as to override the $1,000 limit.