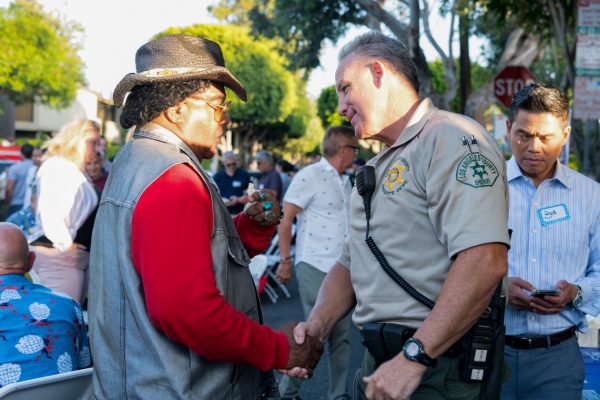 West Hollywood is a small town in the middle of a giant metropolis, but one of the things which gives WeHo its small town feel is knowing the sheriff's deputies.
Come August, one of those recognizable faces at the WeHo Sheriff's Station that everyone knows will be gone. Sgt. Jon Klaus is retiring. After 31 years with the Los Angeles County Sheriff's Department, 25 of them spent in West Hollywood, Klaus is saying "Auf Wiedersehen" to the Creative City. His last day is July 30.
An officer who would give you his personal phone number and his guarantee to look into a situation, Klaus's calm presence and steady reserve was always reassuring. As a deputy on the COPPS (Community-Oriented Policing & Problem Solving) Team and later COPPS supervisor, he was a face people came to know and a man you knew you could trust. When he was around, you knew things were being handled.
Any large event held in the city like LA Pride or Halloween, Klaus was sure to be there. In fact, he was one of the ones working long in advance to make sure those same events were safe and orderly.
"I just enjoy my job," said the 59-year-old Klaus during an interview last week. "I enjoy coming to work every day."
Leaving a city he has come to love and has fiercely protected for so long is bittersweet. Klaus has many fond memories of West Hollywood. He's built some great friendships here too. But he's also looking forward to spending more time with his family and enjoying a life of leisure, although he admits that may be a hard adjustment.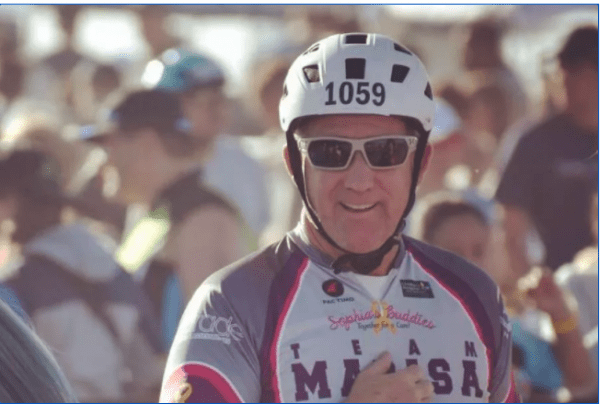 "Hopefully I'll be able to sleep past 4:30 without waking up," laughed Klaus, who lives in Thousand Oaks with his wife of 30 years, Yolanda. "Even on my days off, I wake up at 4:30 without an alarm."
Praise From Those He Worked With
The thought of Klaus not being at the WeHo station is already causing sadness for some.
Resident Ruth Williams, a longtime member of the city's Public Safety Commission, dreads the thought of Klaus no longer being around. She met him on his very first day at the West Hollywood station in June 1991 and became fast friends with him.
"Jon has grown so much with the community," said Williams. "Believe me, he loves this city, he loves the people. He's an outstanding example of what community policing means. He's always there. He gives his cell phone number to people if they need him. He goes out of his way to help people. He's a big part of the community and I'm going to miss him."
Kristin Cook, the city's director of public safety, admires him greatly, crediting him with helping to keep the city safe.
"I have had the pleasure of working with Sgt. Jon Klaus since he was a Watch Deputy," said Cook. "Jon is a tremendous community partner and truly believes in community-oriented policing, especially in helping the most vulnerable residents. Jon is family, and he will be missed."
Didn't Plan on a Law Enforcement Career
As much as he loves and excels at his job, ironically, Jon Klaus did not grow up dreaming of being a policeman or fireman. Born in Long Beach, he is the younger of two children. His father worked as a long-distance truck driver, while his mother worked in the music department of a Gemco department store.
He did well in school and took some college classes, but never graduated. He ended up in construction, working on a lot of residential projects, including some of the high-rise apartment/condo buildings on Wilshire Boulevard in Westwood. At the time, he figured he would make his career in construction. However, fate intervened when a friend started talking to him about applying to the sheriff's academy.
"I was four years into a construction career," Klaus recalled. "I was working with a friend of mine and he was testing for the sheriff's department. He kept asking me, 'Why don't you test with me, why don't you test with me.' I kept saying, 'Nah, I don't want to be. I like what I'm doing. I don't want to be a police officer.' Then one day I decided the union for the construction was kind of going down and I just wanted to have a better future. So, I went ahead and tested, and I got on."
Klaus started the sheriff's academy in Sept. 1988 when he was 27 years old. After completing the academy, he was assigned to work in the jails, as all new graduates must do. In June 1991, he was assigned to the West Hollywood station as a patrol trainee.
He loved working in West Hollywood, although it was a difficult adjustment initially because he was first assigned to the night patrol.
"Working nighttime was a different thing for me," he confessed. "It took a little getting used to, but I enjoyed it. It was new. I liked it because I was learning something I didn't know anything about."
He grew to appreciate all the things the city had to offer, although he was a bit in awe of working among places that were so celebrated (especially along the Sunset Strip) and sometimes meeting people who were famous. He relished all the different cultures and atmospheres that come together to form West Hollywood.
"The city really has a nice mix with Melrose, Santa Monica Boulevard and Sunset," he said. "There's a different atmosphere on all three of those streets. You're three blocks from something different. If you don't like where you're at, go three blocks and you'll find something you might like."
In the ensuing years, he worked a number of assignments, including Bike Patrol, Watch Deputy, Training Officer, and the COPPS Team.
In 2009, he promoted to sergeant and was assigned to the Pitchess Detention Center (sometimes known as the Wayside Honor Rancho or Wayside Jail), the all-male jail north of Santa Clarita.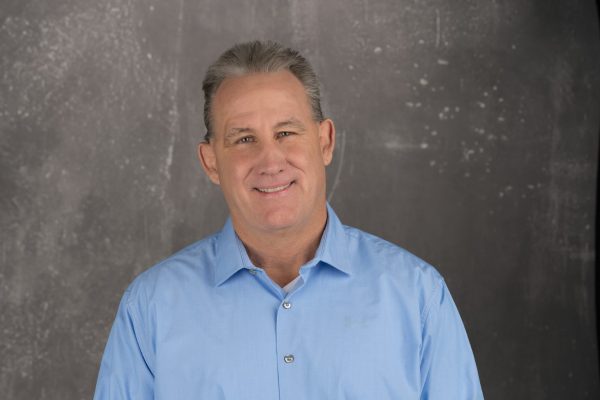 Then in January 2012, he returned to the West Hollywood Station, working first as field sergeant, then watch sergeant and finally sergeant supervisor on the COPPS Team.
"It was good to be back," he said. "There'd been a lot of changes in three years, but a lot of the same people were there and welcomed me back. And of course, the city welcomed me back. That was nice."
Upon his return, his duties also included planning for large events in the city like LA Pride, Halloween, the LA Marathon, the Elton John Oscar Party, the various Emmy parties and more.
He originally intended to retire in March of this year, but opted to stay on to help train his replacement in all the intricacies of doing LA Pride in June since that is one of the city's signature events. However, the coronavirus pandemic forced the cancelation of this year's Pride.
Paul Arevalo, the City Manager for West Hollywood, feels Klaus is truly one of the city's finest, calling him an "amazing asset.
"He was a champion of community policing, an expert in major event management and personally took time to 'get to know the neighbors'," said Arevalo. "One of his favorite activities was Neighborhood Watch and Coffee with the Cops events. Jon chose to serve WeHo almost his entire career. We were lucky to have him and I will miss him both professionally and personally."
Praise From His Boss
Of all the people who will miss Klaus, perhaps the person who will miss him most is his boss. Captain Edward Ramirez, head of the WeHo Sheriff's station, has relied on Klaus for his dedication to the job and understanding of West Hollywood.
"As the once Service Area Lieutenant and now Captain of West Hollywood Station, I leaned heavily on Jon due to his intricate knowledge of the city," said Ramirez. "Whenever we hit a bump in the road, Jon not only knew which city department to call, he called the person directly and had the issue resolved very quickly. Jon oversaw all commercials, video production and movies filmed in the city. 
"Furthermore, he was my go-to guy for the city's Halloween Festival, LA Pride Festival and Parade, Emmy parties, Oscar parties, community relations, Neighborhood Watch meetings, and homeless outreach operations," Ramirez added. "Not only did Jon do all of the legwork and heavy lifting, he always did it with a smile and without complaint. If I can say one thing about Jon's consistency, it is that he did not care if you were a Hollywood celebrity, a professional athlete, an everyday Joe, or a person experiencing homelessness, Jon always treated everybody with the dignity and respect that all human beings are deserving of.  I wish him only the best in his well-earned retirement. He will certainly be missed."
Retirement and Beyond
Klaus is looking forward to spending time with his wife and their three children – 23-year-old twins, Shelby and Taylor, and 15-year-old son, Jacob. He hopes, once the coronavirus pandemic calms down, the family can travel to warmer climates for vacation and he can get in some time for one of his favorite activities, scuba diving.
"When we go on vacation to someplace like Cancun or the Bahamas, I like to dive when I go there," he said. "The only time I dove when I was in California was when I got certified. The water is too cold here for me. I like warm water. I don't like wearing a wet suit. I like getting in the water with a pair of shorts and a tee shirt. It's not so cumbersome."
Don't look for Klaus to stop working completely. He has several friends who own private security firms, so me may end up doing some work for them. Or you might see him working at an area courthouse. The sheriff's department has a Part Time Deputy program which allows retirees to work 120 days a year or up to 960 hours a year on assignments with the courts.
Klaus shared his secret to doing so well at a job where the pace can be frenzied and tensions can run high. "Just because someone is angry, that doesn't mean they're angry at you," he said. "Sometimes people just need to vent. Don't take it personally. Don't take any anger home with you. If something happens at work, leave it at work."
Over the years, he's mastered the art of detachment.
"I refer to myself as Switzerland. I'm neutral," he said. "I don't let anybody dictate how happy I am, how sad I am."
And his advice to new people in the Sheriff's department? "Have fun. Smile."