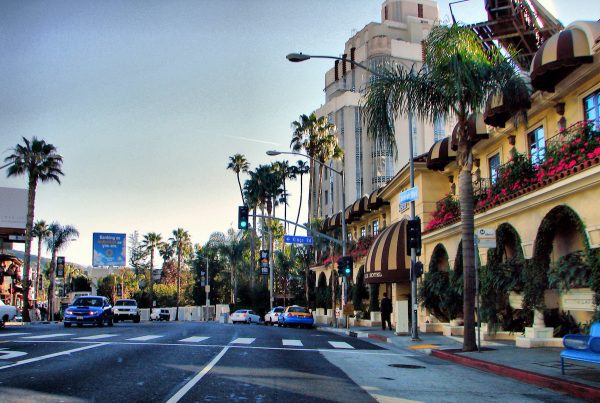 City Councilmember John Heilman is bringing forward several proposals to help West Hollywood's hotel industry, which has been hit hard by the COVID-19 pandemic.
Heilman is proposing that the city work with the film industry to confirm best practices for filming at hotels during the pandemic and promote the city's hotels for on-location filming. He also is asking that the city work with the West Hollywood Travel + Tourism Board to create a "staycation" campaign. Such a campaign would encourage local residents, who face some restrictions on travel because of the pandemic, to vacation at West Hollywood hotels. He is asking that City Hall explore ways to allow hotel restaurants to continue to provide service to non-hotel guests after the expiration of the local emergency  order, which currently permits such service. And he proposes that once the city allows special events to resume that it streamline the process for hotels to get permits for such events.  They could include events hosted by restaurants in open hotel spaces.
Other items in Heilman's proposal, which is on the City Council's Monday agenda, would have the city work with hotels to provide COVID-19 safety training videos for hotel employees and guests and work to ensure that they are implementing best practices for ensuring their safety.
A memo explaining Heilman's proposals notes that "the coronavirus pandemic has been devastating to the travel industry ranging from hotel shutdowns to airlines halting flights in some regions. In addition, stay at home orders have created a shock to the tourism industry with consumers pulling back on discretionary spending and cancelling many large-scale events and conferences. As people return to everyday life—and even once COVID-19 is behind us—the hotel industry may not return to business as usual. Helping the hotel industry recover and return to its normal occupancy levels is essential for the hotels and their employees, but also for the city and for other businesses in the community."
West Hollywood is home to 21 hotels, and the hotel room occupancy tax is the single largest contributor of revenue to the city's General Fund.  A number of those hotels have re-opened, some with a focus on housing healthcare workers or other clientele. For example, The London West Hollywood is offering guest rooms that serve as remote offices, as well as welcoming traditional tourists and visitors. Hotels.com lists 11 hotels in West Hollywood that are open, with most offering discounts on room rates.
In response to the pandemic, some hotel owners have radically changed their business model. Andre Balazs, owner of the Chateau Marmont, which is located just outside West Hollywood's eastern border, recently announced that he is converting that historic hotel into a private club.