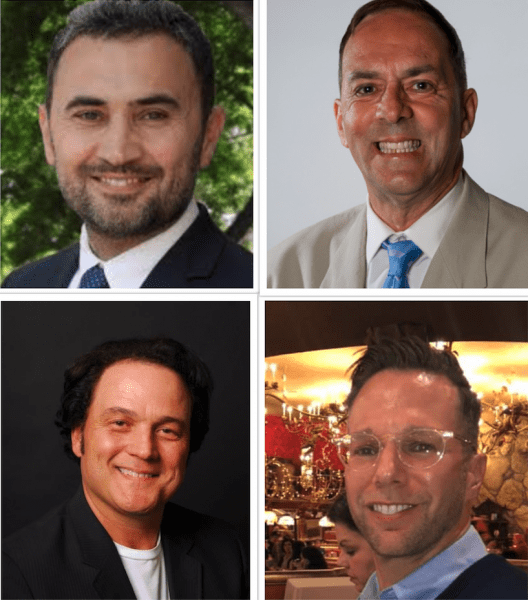 The race for two seats on West Hollywood's City Council may get a bit more crowded.
As of July 27 (Monday), four candidates have qualified to be on the Nov. 3 ballot. They include City Councilmember John Heilman and challengers John Erickson, Sepi Shyne, and Noemi Torres. Others expected to qualify soon are Councilmember John Duran and challengers Larry Block and Marco Colantonio. That brings the total number of candidates to seven for the two Council seats up for election.
However other possible candidates have emerged.  They have "pulled papers," which means they have received from the City Clerk an official nomination form on which they must obtain the signatures of 20 West Hollywood registered voters. Those voters have to be validated by the L.A. County Registrar Recorder before a candidacy becomes official. The deadline for that is Aug. 7.
The possible new candidates are Jerome Cleary, Christopher McDonald, Tom DeMille, and Farhad Yusupov. 
Christopher McDonald is a stage manager at CBS Television, and Farhad Yusupov is a real estate agent with Sotheby's International Realty who also is a member of the city's Russian Advisory Board.
Cleary and DeMille have run before. Cleary, a longtime resident of West Hollywood has performed as a comedian and served on the city's Gay and Lesbian Advisory Board. If he ends up on the ballot, it will be the fifth time he has run for City Council.  He ran (and lost) in 1999, 2001, 2003, and 2005.  Tom DeMille, an actor who appeared on "Star Trek: Deep Space Nine" as a Klingon named Argon, was an unsuccessful candidate in five elections, with the most recent in 2019. DeMille stirred some controversy last year when he publicly defended Virginia Gov. Ralph Northam, who was criticized for having appeared in a 1984 medical school yearbook wearing blackface. In his defense of Northam, DeMille shared a photo of himself in blackface in a movie he appeared in called "Panther."