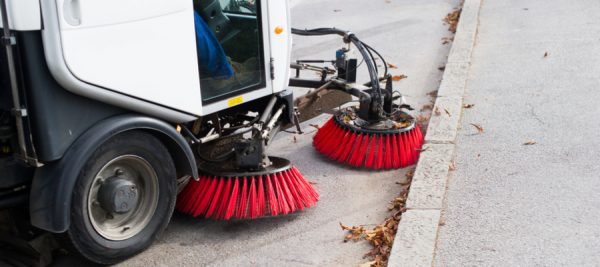 West Hollywood is extending its suspension of enforcement of regulations that bar one from parking on residential streets during street sweeping periods and on La Brea Avenue, Crescent Heights Boulevard and Fountain Avenue during rush hours.
The suspension, put in place on July 10, was set to expire on Friday. It now will continue through Aug. 16.
The city decided to suspend enforcement of those regulations (violations of which would result in fines) in response to the fact that more and more people are working from home during the COVID-19 pandemic. That means that vehicles that normally would have been moved when a person headed to work in the morning were remaining in place when street sweeping vehicles appeared.
Street sweeping vehicles will still attempt to clean the streets and the city encourages residents to move their vehicles to assist in keeping streets clean. Residents with valid resident, guest, or visitor parking permits may continue to park at nearby parking meters during residential street sweeping periods. Vehicles must have a permit displayed and may park up to 30 minutes before and 30 minutes after the posted hours for street sweeping at the address where the permit is registered. The ability of permit holders to park at meters for residential street sweeping will be in effect until Aug. 31.
The suspension of parking enforcement during rush hour will allow people to park on La Brea Avenue, Crescent Heights Boulevard, and Fountain Avenue from 7 to 9 a.m. and 4 to 7 p.m., which previously was illegal.
The City of West Hollywood shares municipal borders with the City of Los Angeles. To avoid uncertainty and confusion associated with various local parking regulations in place during the coronavirus (COVID-19) pandemic while some residents remain at home, the City of West Hollywood is implementing flexible temporary parking measures to coincide with those adopted by the City of Los Angeles.
For more information about the enforcement of parking regulations, visit www.weho.org/parking for regular updates. For information about parking citations, call the Parking Violations Bureau at (800) 687-2458.