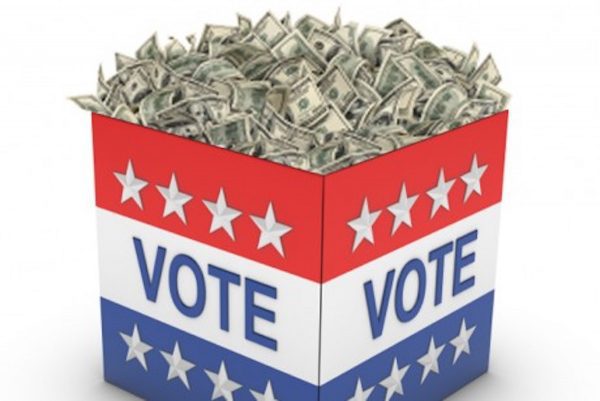 Documents filed with the West Hollywood City Clerk today show that City Councilmember John Duran's re-election campaign has raised $201,885 so far. That's twice as much as has been raised by John Heilman, the other incumbent in the Nov. 3 election.
This latest report, which covers the period from Jan. 1 to June 30 of this year, shows Duran's campaign received $94,360. As was reported in February, his campaign attracted $107,525 in donations in 2019. Duran also has loaned his campaign $2,500.
Forty percent of all money donated to Duran's campaign ($79,850) thus far has come from real estate developers and their lawyers and lobbyists and family members. That includes donations from developers of projects like 8899 Beverly Blvd. and 8150 Sunset Blvd. and the developer behind the 8850 Sunset Blvd. project. Lawrence Korman of Korman Communities, the company behind the controversial AKA West Hollywood project at 8500 Sunset Blvd., has donated $500 as have two lawyers with Browne, George, Ross LLP, the lawyers who represented the owners of AKA West Hollywood in its lawsuit against the City of West Hollywood.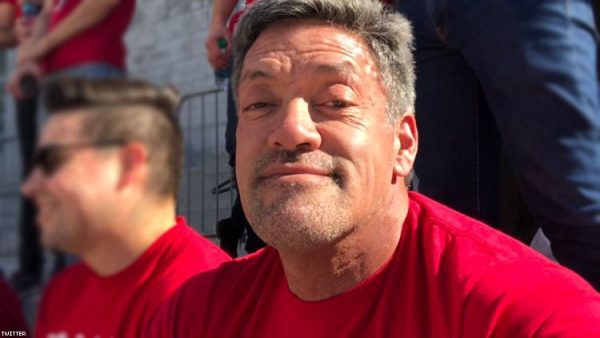 The largest amount of money associated with any particular developer is $10,000 associated with Faring, a major West Hollywood developer, and its Robertson Lane project. Beverly Hills relatives of Jason Illoulian donated a total of $6,000 and $4,000 was donated to Duran's campaign by Nate Goller and members of his family. One of Faring's projects is Robertson Lane, a hotel-retail-office complex on Robertson Boulevard south of Santa Monica Boulevard. A partner in that project is Nate Goller. He and his wife, Irina, have each donated $1,000 to Duran's campaign as has Goller's daughter, Jamie Adler, and her husband, John Adler. The Adlers are the owners of Phyllis Morris Originals.
Duran's campaign has received a total of $4,000 in donations from Mani Brothers, owner of major real estate in West Hollywood. Those donations some from Joseph, Simon, and Daniel Mani and Simon and Daniel's wives Rachel and Tsipi. Duran, Heilman, and Mayor Lindsey Horvath have received contributions from the Mani brothers in the past, although those contributions have become somewhat controversial after it was reported that the Mani brothers are major donors to Donald Trump's presidential campaign. The Manis have donated thus far a total of $249,900 to the re-election campaign of Donald Trump and the National Republican Congressional Committee. Despite their condemnation of Trump, none of the City Council members have declined the donations from one of his major supporters.
Another donor who stands out is Latham & Watkins, the law firm whose Jim Arnone represents Faring, the London Arts Club and other real estate developers in their negotiations with city appointed and elected officials. There is a $1,000 limit on each individual donation (which the City Council raised from $500 in February). But Latham & Watkins has effectively worked its way around that limit, with individual donations from the firm itself and 10 of its lawyers totaling $9,000.
Arnone is the only one of the Latham & Watkins lawyers who have donated to Duran's campaign who also has an obvious connection with West Hollywood projects. It is illegal for a company to make donations in the name of its employees. So it is unclear why Latham & Watkins attorneys who live in cities like Altadena, Hidden Hills and Manhattan Beach would be donating money to candidates in an election in West Hollywood.
The latest round of donations to Duran's campaign includes $3,000 from billboard companies and their owners and executives and their wives, who are listed as "homemakers" on the donation forms. Employees and relatives of employees with Athens Services, which has a 15-year contract with West Hollywood to provide trash pick-up services, have donated a total of $4,500.
Today's campaign finance report shows donations of $3,700 from lobbyists, including $500 each from Jeff Seymour and Afriat Consulting. Sean Walsh of WWGR Consulting and his wife and two children donated a total of $1,700. WWGR is a consulting firm whose website describes it as representing a major pharmaceutical company under a multistate investigation, working to ease environmental restrictions on some of its client, and helping a major oil and gas company that was under local, state and federal investigation. It is not clear if it has a client involved in West Hollywood.
Duran hasn't received any donations from his fellow City Council members. Of his 154 donors, 28 live in West Hollywood or list their office addresses as being in West Hollywood.
So far, John Heilman ranks second in total donations, with $99,020.  John Erickson, one of the five challengers in the race, ranks third with $60,856 in donations. . Noemi Torres has reported $17,279 in donations, and Larry Block has reported $12,334 in donations, with $1,000 of that coming from him. Block also has loaned his campaign an additional $20,000.
Tomorrow is the deadline for filing this latest round of campaign contribution reports, which will include reports from candidates Sepi Shyne and Marco Colantonio.