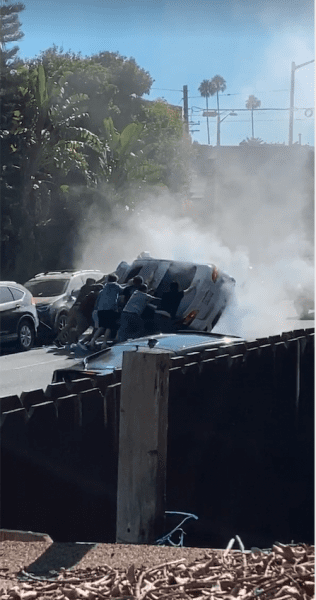 People rushed to rescue a woman from her burning car after it crashed on Fountain Avenue near Curson this afternoon.
At about 5 p.m. the car flipped onto its side and starting burning after it ran into vehicles parked along Fountain.  A video posted on the Citizen app showed half a dozen men running up to the car to push it back on its wheels.  They then jumped on the car and starting breaking the windows to pull the woman out.
It is not clear what the driver's status is.  The West Hollywood Sheriff's Station did not have information available as of 8:30 p.m.  However it is likely that she was taken to the hospital.  Emergency medical staff were on the scene as were Sheriff's deputies.