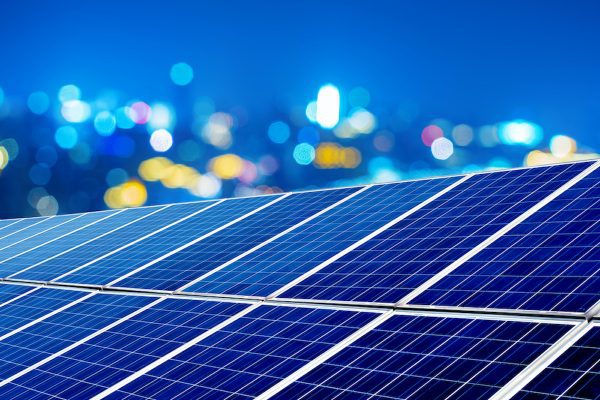 West Hollywood boasts it has the lowest output of greenhouse gasses of all the West LA County cities, from Culver to Santa Monica to Beverly Hills. As the city this summer and fall completes community outreach for guidance on procedure viz the CAAP Plan, we should assess a few basics.
Years ago, at a Design Review Subcommittee meeting regarding esteemed, creative architect Lorcan O'Herlihy's proposed building adjoining Gelson's on King's Road, I asked him why there were no solar panels on the roof. His answer: he achieved LEEDS status without them. Well, okay, again, why not add solar panels? The energy could be sold off back to the utilities. Seems simple enough: You know, love thy neighbor.
Now, open another window on your iMac or PC or phone and do a Google map or Bing map search of West Hollywood. Amid this congested amalgamation of flat roofed structures, from apartments to condos to offices to retail to city service buildings, something is missing. That something? Solar panels are M.I.A. throughout the entire city. Part of the 2007 WEHO Green Building Program, we've had 13 years to throw solar on rooftops. I don't think we can count, say, 2 to 3% as a stunning success. Outside of the Design Center Tower on Knoll, almost no panels are in evidence from the sky. Zip. Part of the latest plan update was to save grey water and greenify rooftops with plantings (weed?—this is WeHo) ,and yet none are in evidence. Like, none.
Here's an idea! Rather than sit around waiting for studies to be complete, committees to be formed, bidding processes to be complete and such, let's act as if the future of us, indeed our very existence, might be at stake. Because it is.
Lately, the Novel Coronavirus pandemic has shut us down. Unemployment numbers are through the unsolared roof. Maybe there's a symbiotic solution under our very noses.
Why not give a call to zillionaire Elon Musk and negotiate a bulk deal on his stylish and powerful solar panels. You know, like enough for those 97 to 98% naked rooftops. Then, we get Go Green Solar or another great company to train our newly unemployed hotel workers, bar staff, restaurant and retail folks to install those same panels. Heck, while we're at it let's get some green things growing on the roofs as well. Heck, while we're at it, let's construct car shade covers like CBS Television City has and top them with solar panels. Look at all those bare parking lots!!
The key to this strategy is ACTION, not dithering and bickering and worrying about spending general fund funds. This is precisely why we have a reserve. The mother of all Zoom calls should stoke all resources to mobilize immediately. Covid-19 could be with us for two more years! Let's get this ball rolling so our big blue ball, Earth, has the Creative City lead the way. As goes WeHo, so goes …