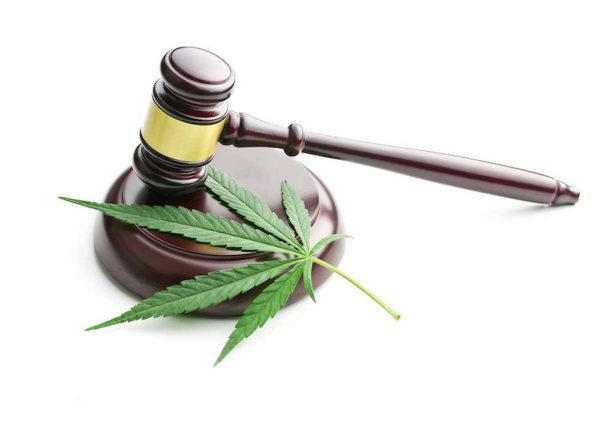 The City Council last night endorsed a measure that would give recreational cannabis sales licenses to the four original medical cannabis retailers who failed to qualify for them in the licensing process.
The Council's decision brought to an end a lengthy and expensive battle with the four original cannabis retailers — known as the Originals — that included their securing enough signatures to put on the Nov. 3 a measure that would essentially void the licensing process. One of the Originals, MedMen, also has filed a lawsuit in L.A. Superior Court challenging the process.
The approval was in a four to one vote, with City Councilmember John D'Amico voting no. D'Amico objected to the decision not because it granted recreational cannabis licenses to the original medical cannabis retailers, but because he said it was another example of an expensive and unnecessary battle fought by the city with business owners. D'Amico cited the city's recent decision to yield to Korman Communities' demand that it be allowed to rent apartments in its building at 8500 Sunset Blvd. for periods of as little as 31 days. That decision followed a long and expensive legal battle with Korman, which claimed the city's decision would cause it to lose $40 million in revenue.
The measure passed by the Council last night comes after meetings by City Hall staff to craft a compromise with the Originals and with AURA (Adult Use Retailers Association), which represents those who qualified for one of the eight recreational cannabis licenses granted last year after a lengthy and expensive application process. The number of permitted recreational cannabis retailers in West Hollywood now will be 11 (with one of the eight recreational license recipients dropping out, one of the Originals will receive its license.) The original medical cannabis retailers are Alternative Herbal Health Services, Los Angeles Patients and Caregivers Group, MedMen, and Zen Healing Collective.
The Council's decision also allows those who qualified for one of the eight licenses to operate a lounge where edible cannabis products can be consumed be allowed to include a lounge area where cannabis can be smoked or vaped. That would potentially add eight more cannabis smoking lounges to the eight already licensed. Those edible and smoking cannabis lounges also will be allowed to sell takeaway products to customers, with limitations on the amount that can be taken away. Some recreational cannabis retailers have opposed that, arguing that allowing takeaways puts the lounges in competition with the retailers.
No more than five unique products can be taken off site at a cannabis smoking lounge, with no more than three of those unused or unopened. No more than six products can be taken home from an edible cannabis lounge, with no more than four of those unused products.
Another compromise in the proposal will allow those who qualified for one of the eight licenses in five categories (medical, recreational, delivery, edible lounge, smoking lounge) to sell a majority stake in their business, with that stake limited at 51%. A business owner could sell a bigger share if one of the partners in the business dies, becomes disabled, gets divorced or marries or enters a domestic partnership with someone else. After operating for four years, the owner of a business can, with the approval of the city's Business License Commission, sell 90% of its stake if the proposed compromise is approved by the City Council. However, the three medical cannabis retailers granted permanent medical sales licenses cannot sell more than 25% of their stake in the business until June 30, 2023. That limit then increases to 35% up until Dec. 31, 2027.
The city's merit-based licensing process in 2018 and 2019 evaluated 300 applicants according to their experience and business plans, and for that reason the city originally had limited the sale of a share of the licensed business to less than 20% to ensure that it continued to be managed by the person who met its licensing qualifications.
The compromise requires businesses with ten or more employees to enter into contracts with unions. That requirement currently applies only to businesses with 20 or more employees. That change has the support of United Food and Commercial Workers Union Local 770, which has donated $25,000 to the ballot measure campaign.
The approved measure includes a tax rebate for those who qualified for a recreational cannabis license. That rebate would essentially reduce the city's 7.5% cannabis business tax rate to 5.25% for winners of the recreational cannabis licenses with the rate reduced to 6.75% on revenue from consumption lounges attached to those retailers.
The compromise measure will extend the deadline by which winners of cannabis licenses must secure approval from the city's Business License Commission from Feb. 7, 2021, to Feb. 7, 2022. The license holder will be given two years to open its business, with city staff able to grant two six-month extensions to the deadline if the license holder has made substantial progress towards opening.
Monday night's compromise will remove from the Nov. 3 ballot a measure brought forth by three of the four Originals that would effectively void the city's cannabis licensing process. That proposition would have required the city to merge its medical and recreational cannabis license categories. Proponents of that measure already have raised $146,000 to promote it.
The compromise also means MedMen will drop its lawsuit brought in Los Angeles Superior Court in September 2019 that would have more or less voided the city's licensing process.