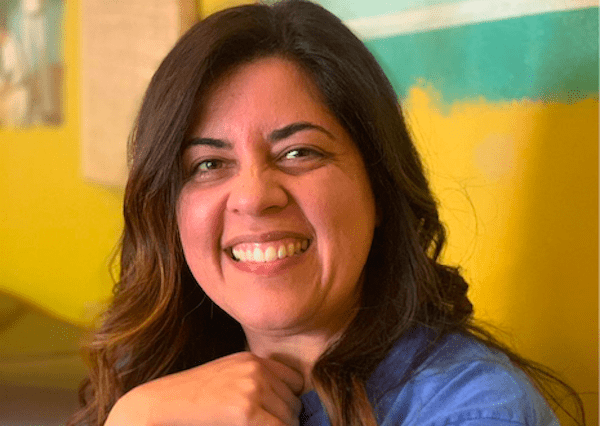 A recently filed report shows that Sepi Shyne's campaign for a seat on the West Hollywood City Council attracted $50,382 in donations from Jan. 1 to June 30. With $5,435 raised last year, the total is now $55,816.
Shyne now ranks fourth among the seven people who have declared their candidacy for the two Council seats (another four people have requested forms required for filing for the election.) John Duran, who has served more than 19 years on the City Council and is running for a sixth term, has so far received $201,885 in donations. John Heilman, who has been on the City Council for 36 years (with the exception of a three-and-a-half month gap in 2015), ranks second with $99,020. Challenger John Erickson comes in third with $60,856. Noemi Torres ranks fifth with donations totaling $17,280. Larry Block comes in sixth with $12,334 in donations, which includes $1,000 from himself. Block also has loaned his campaign $20,000. Marco Colantonio's campaign donation filing has not yet been made public.
Shyne pledged not to take donations from real estate developers, and her latest filing does not show any. She did receive contributions from several women in West Hollywood who are active in civic affairs. They include Stephanie Harker (donation $100), former Historic Preservation Commissioner Cathy Blaivis ($100), Business License Commissioner Kimberly Copeland ($350), and Public Facilities Commissioner Susan Isaacs ($325). Her campaign also got financial support from Ann Northrop ($100), the lesbian journalist and activist who currently is co-host of TV news program Gay USA, and Linero Lopez Carmen ($200), the national campus organizer for the Feminist Majority Foundation.
There have been 19 people who donated the maximum of $1,000 to Shyne's campaign. They include Shyne's wife, Ashlei, who is an actress and filmmaker, and William Resnick, a retired psychotherapist who was a notable contributor to Councilmember Lauren Meister's campaign.
Shyne's report shows that 31 of the 58 people listed in her filing who donated $100 or more to her campaign live in West Hollywood. However, Shyne said that 25 of those who donated less than $100 (and thus aren't identified by name in the campaign finance filings) are West Hollywood residents. To date, she said, 65 of her 320 donors are West Hollywood residents.
The City Council decided in a four-to-one vote in February to increase the limit on an individual's donation to a particular candidate or ballot measure from $500 to $1,000. A review of donations to date by WEHOville shows that the biggest individual donations are going to incumbents Duran and Heilman, who accounted for 44% and 34% respectively of such donations. Twelve percent of those donating the maximum amount contributed to John Erickson. Nine percent contributed to Shyne. Block received a donation of $1,000 from W.H.C.T., the owner of Mickys bar, and a donation of $1,000 from his sister Laurie. He also made a $1,000 donation to his campaign.