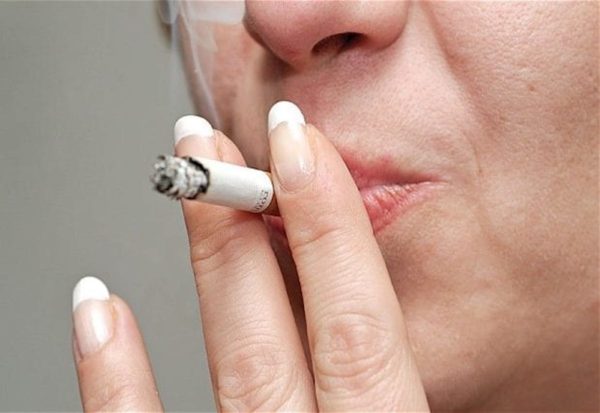 An internet outage on the Eastside Monday night forced the West Hollywood City Council to delay discussion of a controversial ban on smoking in apartments. However, the Council did allow public commenters to weigh, with many opposing the ban because it would include smoking cannabis as well as tobacco. The City Council now will hold its deliberation on this long-delayed issue at its Aug. 17 meeting.
A fire on a power pole at Santa Monica Boulevard and Genesee Avenue knocked out internet access for some residents on the city's Eastside. Since the coronavirus pandemic has forced all city meetings to move online, the internet outage meant those residents could not access the meeting on their computers. As this was a potential violation of the Brown Act, which allows for full public participation, the Council opted not to discuss the item.
However, since there were 22 people waiting to make public comment via the telephone, the Council went ahead and heard those comments at this meeting. At its next meeting in two weeks, the Council will hear more public comment and hold its deliberations on the issue.
The ordinance would ban smoking for all new tenants in apartment and condominium buildings. Existing tenants would have the option of declaring their units as smoking or non-smoking. However, residents would only be allowed to smoke in those smoking-permitted units for the next 16 months. Effective Jan. 1, 2022, those smoking units would automatically become non-smoking units, and smoking would then be completely banned in all multi-family buildings. Smoking in a building's common areas would also be banned.
Similar bans were adopted in Santa Monica in 2012, Berkeley in 2013 and Beverly Hills in 2017. A report to the City Council from the city's Public Works Department notes that West Hollywood has received poor grades relating to smoking reflected in the 2020 State of Tobacco Control Report published by the American Lung Association. While the city earned an overall grade of "C" on tobacco control, it earned an "F" on its smoke-free housing policies. "This is due to the absence of City policies regulating smoking in apartments, condominiums, and or residential common areas," the report says.
The ordinance is aimed at tobacco smoking but would also affect cannabis smoking and vaping since state laws dictate that marijuana cannot be smoked anywhere tobacco smoking is prohibited. While tobacco smokers have the option to go on the sidewalk to smoke, cannabis smokers do not have that option because state law bans marijuana smoking in public places like the sidewalk.
Councilmember John D'Amico questioned if the city could ban tobacco smoking in apartments but not marijuana. City Attorney Lauren Langer explained state law was explicitly clear that anywhere tobacco smoking is banned, cannabis is also banned. Nonetheless, the Council asked her to explore ways to potentially separate the two in the ordinance.
Against the Ban
The ordinance, which has been delayed for over a year, brought out heated arguments from both sides of the issue. Of the 22 people speaking during the public comment period, 11 opposed the ban because it would affect cannabis. They pointed out it had been a long, hard fight to win the right to legally use marijuana, but now the apartment smoking ban would extinguish that right by eliminating the primary place people can legally smoke cannabis. Several called it a new "Prohibition."
"Adding any sort of prohibition on cannabis only serves to perpetuate the war on drugs and turns cannabis users right back into second-class citizens," said resident Jackie Subeck, who owns one of the city's cannabis consumption lounges. "It's never a good idea to write policy around some angry people who just want to get their way and don't like something."
Resident Mark Hughes felt the ordinance was unfair because it creates a double standard in that it would affect apartment renters but not homeowners.
"This agenda item grants exclusive privilege to homeowners to smoke and vape marijuana while disenfranchising less financially well-off residents," said Hughes.
Resident Jason Beck, who uses cannabis to help treat his cerebral palsy, called the idea of a smoking ban "atrocious" and used the city's support of LGBT rights as an analogy.
"[The fact the city has been] the leader in the gay rights movement and always fighting to keep government out of the bedroom, but yet now the City of West Hollywood is now trying to reinsert government into the living room makes zero sense to me," said Beck.
Resident Fritz Margolin suggested the city might see class action lawsuits because the ordinance would deprive people of a right they currently enjoy.
Others were opposed to the ban since it would affect people who use marijuana for medicinal purposes, something the city has long supported.
Several noted the city had a long process to approve cannabis retailers, but this ordinance would undermine it since people would have no place to legally smoke cannabis they can buy in the city. Reduced cannabis sales also would mean less tax revenue for the city.
Supporting the Ban
The 11 anti-smoking public commenters cited their right not to have to breath in second-hand smoke, which can drift in through windows or cracks in walls, ceiling, etc. They pointed out the health risks connected to exposure to second-hand smoke, be it from tobacco or cannabis.
"[This ordinance] is about the right of people to live free from the dangers of second-hand smoke," said resident Ann Goldman. "I should not have to pay for someone else's freedom to smoke by endangering my own health."
Resident Dan Wryglot is opposed to second-hand smoke in any form, regardless of whether people are smoking cannabis for medicinal purposes. "Your medicine makes me sick," he said.
Resident Mikie Friedman, who serves on the city's Disabilities Advisory Board, compared smokers who put other people's heath at risk via second-hand smoke to people who refuse to wear masks during the coronavirus pandemic. She also compared smokers to Ed Buck, who is currently jailed awaiting trial for allegedly giving two men lethal overdoses of methamphetamine.
"Ed Buck did whatever he wanted in his apartment until it was discovered that he was killing people and then he had to be stopped," said Friedman. "Well, people who smoke cigarettes are hurting and killing far more people than Ed Buck ever did. They may have the right to smoke, but they don't have the right to spread their poison to their neighbors."
Resident Rob Bergstein, who has spearheaded this apartment smoking ban, said the ordinance needed "more teeth" for enforcement. He also said if he had to smell a neighbor's cannabis smoke, it would jeopardize his 32 years of sobriety.
Resident Marco Colantonio, who manages five apartment buildings in the city and is a City Council candidate in the November election, supported the ban, reporting the most frequent complaint from his tenants is about smoking.
Potential Evictions
The potential for tenant eviction for violating an apartment smoking ban was also raised. The city has large numbers of Russian-speaking residents, LGBT people and seniors, all populations that smoke tobacco in greater numbers than the general population (about 20% of LGBT people smoke tobacco while only 10% of the general population in California smokes).
In 2011, the city declaring smoking not to be a nuisance, thereby eliminating the possibility that smoking could be grounds for eviction. However, Councilmember John Duran wondered, if someone declared his or her unit non-smoking then later developed cancer and wanted to smoke marijuana as part of the treatment, would that be grounds for eviction under the ordinance being considered?
Danny Rivas, the city's code compliance manager, explained that once a unit is declared non-smoking, that declaration would be irrevocable. Therefore, under the scenario Duran presented, a person smoking cannabis for medicinal reasons could be evicted.
Several anti-smoking activists said people could still consume cannabis in edible forms such as cookies or candies. However, the cannabis activists pointed out that people with nausea from cancer treatments cannot hold the edibles down and therefore need to smoke the cannabis.
Duran also questioned if any of the city's cannabis shops were contacted for their input since this ordinance has the potential to affect their sales and the city's tax revenue. Rivas reported the city had done no outreach to areas businesses.