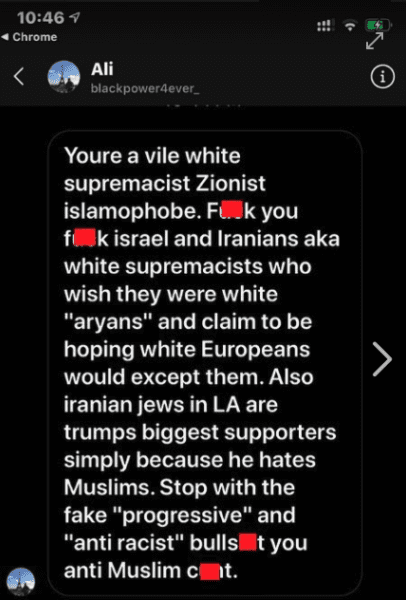 Sepi Shyne, a candidate in the Nov. 3 election for a seat on the West Hollywood City Council, has been the victim of threats and insults during her campaign.
In a post on Facebook, Shyne revealed that she had received hateful comments and a threat during her unsuccessful campaign in 2019. Then on Tuesday and Wednesday of this week two different men sent her messages on social media, one of them calling her a "vile white supremacist Zionist Islamophobe."
During her campaign last year "I received several hateful messages, including a post from a man who called me a terrorist and threatened to mace me if I knocked on his door to talk about my candidacy simply because I am an Iranian American," Shyne said.
Shyne came in fourth in the 2019 race to fill three seats on the City Council, only 139 votes behind incumbent John D'Amico. This year she is one of eight candidates for two seats now occupied by John Duran and John Heilman. Shyne, a lawyer and a member of the city's Business License Commission, is one of only two women in the race (the other is Noemi Torres, a real estate agent and a member of the city's Public Facilities Commission). Shyne also is an Iranian immigrant and, if she wins, she would be only the second lesbian to have served on the West Hollywood City Council. Her wife, Ashlei, is a Black woman.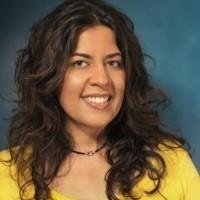 Shyne posted images of the insulting posts on her Facebook page. "I share the text of their posts to show people how much work we still have to do to ensure we live in a country that respects everyone," she said. "HATE IS A REAL AND PRESENT DANGER for so many communities.
"No matter how many threatening, bullying, and hateful messages I receive as a candidate for office whether they are direct or even micro-aggressions, I am and will continue to be a:
Proud Iranian American Woman and non-practicing Muslim;
Proud Immigrant;
Proud Ally to the Jewish community;
Proud ally to Black, Indigenous and other people of color;
Proud Lesbian And proud ally to my Transgender, Non-Binary, Two Spirited, Bisexual, Gay, Intersex and Queer siblings;
Proud supporter of Labor;
and a proud feminist..
"I have no tolerance for hate and will continue to stand for others, for my family, and for love."