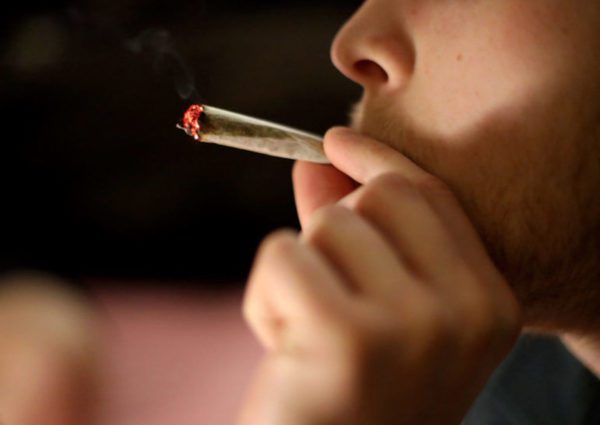 When my husband and I made West Hollywood our home nine years ago, a key reason was the city's commitment to sensible cannabis policy. We never imagined a day could come when we might consider leaving West Hollywood because it enacted draconian cannabis laws.
In the early 2000s, while the federal government targeted medical cannabis patients and dispensaries, West Hollywood defiantly stood up for them. The city even loaned the Los Angeles Cannabis Resource Center $350,000 to buy its location, which was later targeted for federal civil asset forfeiture action.
And five years after making the Creative City our home, my husband Mark and I joined 83% of West Hollywood voters in approving Prop. 64, legalizing marijuana in California.
Mark has chronic pain, and we've long worried about the well-documented risks of long-term use of painkillers. Once lab-testing regulations took effect, he began trying various cannabis products and found a particular strain of smoked cannabis works best.
But now, to our shock, the City Council is considering banning the medicine that brings him such relief. On Aug. 3, the City Council took up a ban on smoked and vaporized cannabis in multi-unit housing, which applies to 85% of the city's residents, including us. A first offense would result in the cannabis smoker paying at least $100, with higher minimums for subsequent offenses within a year.
Many renters are already struggling. During a pandemic that has left many out of work, those penalties could be devastating.
In California, it's illegal to smoke cannabis in public except at cannabis cafes, which are currently closed due to COVID and are too costly for regular use. So, the West Hollywood smoking ban would function as a complete prohibition of cannabis smoking and vaping for everyone but those wealthy enough to live in a single-family home.
The cannabis ban was shoehorned into a ban on smoking tobacco and e-cigarettes in multi-unit housing. While cannabis has not been shown to have any overall impact on consumers' all-cause mortality, tobacco kills an estimated 480,000 Americans per year. Our city should know better than to buy into this "reefer madness."
An extensive study at UCLA not only failed to find any link between cannabis smoking and lung cancer, but also, cannabis was linked to a slight decrease in risk. It also has not been shown to cause COPD.
City staff mistakenly believe state law requires West Hollywood to ban cannabis smoking anywhere tobacco smoking is prohibited. However, attorney Tamar Todd, who wrote the relevant section of Prop. 64, explained this is not the case and is in fact counter to the letter and intent of the law. Moreover, such a ban may violate Prop. 215 — the state's voter-enacted medical marijuana law.
Those who support the cannabis ban say individuals can simply use cannabis edibles. But edibles don't work as well for many symptoms, including my husband's pain. Flower cannabis has more than 80 cannabinoids that may be beneficial, while edibles typically have one or two. Inhalation allows the consumer to use precisely the dosage they need, and it brings near-immediate relief. Edibles can take a half-hour or longer to take effect — far too late for those needing immediate relief from spasms, oncoming seizures, and pain. For nausea and wasting disorders, edibles are an impractical option. Edibles are also far easier to overconsume, leading to scary experiences in many novice users.
While I strongly oppose a ban on smoking or vaping cannabis in private homes, and believe the risks to people in other units is virtually non-existent, I'm sympathetic to those with serious lung conditions and those who might find the smell of cannabis challenging to their sobriety. I encourage cannabis consumers to be good neighbors. If you have a neighbor with serious health issues, consider moving to a different room or area to smoke, putting a towel under doors, or otherwise reducing exposure.
I would also love to see our city step in to assist individuals needing accommodations for their disability in this regard. A number of units in West Hollywood are already smoke-free. Perhaps landlords could be given incentives or compensation to move tenants to units surrounded by smoke-free ones and/or to install air purifiers in their units.
We are the "Creative City," after all. Let's get creative.