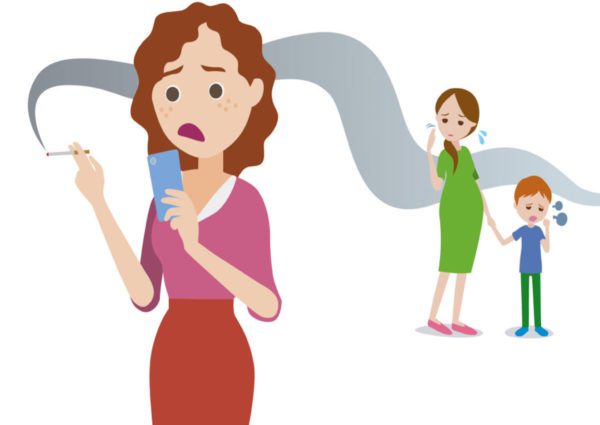 Once upon a time, I was a junior publicist and had the West Hollywood Travel + Tourism Board as a client. I fell in love with this urban village community that embraced diversity and was chic to boot. Fast forward 20 years, I am proud to share that I'm still a resident and maintain my original affection.
I am an e-commerce beauty entrepreneur, civic leader and act as the development director for a public health nonprofit. I write, however simply as a resident, a daughter who watched her mother die of Stage 4 Lung Cancer – six weeks after diagnosis, and a woman living with asthma. Like many of you, I work from home due to this global pandemic. I live in a multi-unit apartment building and share walls with my neighbors. This density within my living quarters is something I once loved and craved but now I am very clear about its constant adverse effects on my ability to breathe, and that such conditions can kill me. My neighbors' choices directly affect me now more than ever, and one of those is secondhand smoke inhalation.
I will leave the finer details of scientific study to medical experts, however, I am very aware that secondhand smoke kills. This is a fact with no argument. When my neighbors smoke anything, it directly impacts my air quality — fills my apartment with smoke, and subjects me to enormous health risk.
COVID19 and Smoking
Regarding cigarette usage and COVID, studies show that a person who smokes may be at greater risk for the most dangerous outcomes of COVID-19. Cigarette smoking can suppress the immune system and cause heart and lung diseases.
There is also sufficient evidence on secondhand smoke to infer that components of cigarette smoke impact the immune system (CDC). Other international studies have shown that a history of smoking may be associated with COVID-19 disease progression.
While more research is needed on the impact of smoking, secondhand smoke and coronavirus, it is reasonable to think that any condition that weakens the lungs, such as smoking or vaping, could play a role in making someone more susceptible to complications from any respiratory ailment, including COVID-19.
Cannabis Secondhand Smoke
Simply put, introducing smoke of any type into your lungs compromises your health and even your life. Smoke from marijuana combustion has been shown to contain many of the same toxins, irritants, and carcinogens as tobacco smoke. Smoking marijuana damages the lungs and can cause chronic bronchitis and lead to other respiratory symptoms. It can harm more than just the lungs and respiratory system—it can also affect the immune system and the body's ability to fight disease, especially for those whose immune systems are already weakened from immunosuppressive drugs or diseases. This includes people like me who have weakened lungs from conditions such as asthma, COPD, lung cancer and yes, COVID19.
More research is needed on the secondhand smoke effects of marijuana, but there is concern it could cause further harmful health effects, especially among vulnerable populations, such as children and the elderly in the home.
While there are alternative delivery methods for cannabis, I do not have an alternative air source when one of my neighbors decides to light up anything.
I moved to West Hollywood because it is a community that embraces choice. But when the choices of other people could result in stroke, heart and lung disease, undermining sobriety, or the ability to fight COVID-19 when other options are available, the results can be deadly and their actions irresponsible.
All those who want to avoid the negative consequences of neighbors, visitors and others decision to invade our lungs with their smoking must take action. If you feel anxious or concerned about secondhand smoke and desire to have clean air, safe air in your own home within a multi-unit housing development please call-in, write or join the City Council meeting on Monday. Here is the agenda.
TO PARTICIPATE BY PROVIDING PUBLIC COMMENT BY TELEPHONE
• This option is to provide public comment via phone ONLY.
• Email yquarker@weho.org no later than 4:00 p.m. on August 3rd to be added to the Public Speaker List for the meeting. Include your name, the phone number from which you will be calling, and indicate that you will be speaking on Item 3.C.
• Dial-in at 5:00 PM to stand in queue (the meeting begins at 5:30 p.m.).
o Dial-in Phone Number: (669) 900 – 6833
o Meeting I.D.: 920 8985 8265, then #
• You will be placed on HOLD in the Virtual Meeting Room until it is your turn to
speak. You may be on HOLD for some time. Please remain patient and stay on the
line!
• You will have 2 minutes to speak (about 250 words). If there are a large number of speakers, the City Clerk may limit comments to 1 minute. Please be prepared.
TO PARTICIPATE BY PROVIDING AN E-COMMENT
• Submit an E-Comment using this form as early as Aug. 12, but no later than 4:00 p.m. on Aug. 17. You will be prompted the following questions:
Name (optional)
City of residence (optional)
Address and phone number (optional)
Indicate that you will be speaking on (B) an Agenda Item
Enter agenda item number "3.B."
Indicate whether you (A) Support or (B) Oppose the recommended item
Select "None of the above"
You will be prompted to enter your E-Comment. Please plan for 250 words.
Submit
E-Comments received by 4 p.m. will be forwarded to the City Council and posted on the city's website as part of the official meeting record.