This week on We Know Weho, the focus is on any and all things outdoors – as Lauren says: "..anything outdoors right now is a cool concept." There is lots going on at the Employee's Only parking lot with the Summer Social Club Pop Up featuring savory fresh fish bites from Crudo e Nudo on the weekend, morning yoga classes, haircuts from Barbertruck, taco and adobo specials and of course the delicious signature cocktail mixtures served in a very hip social distanced setting.
Tracy and Lauren are excited to share that you can grab a late night taco and cerveza at Tacos tu Madre, which stays open until midnight, and they are saving their next Wednesday night for 40 Love for Wine Wednesday specials to go with $10 spicy fusilli pasta. Lauren reports that the 1 Hotel on Sunset is now open, and the Edition is due to re-open in October. And check West Hollywood Travel + Tourism Board for great staycation deals. including suites at the classic Sunset Marquis.
They have big news to report in the neighborhood segment as they have both spotted the infamous arrow belonging to Amazon that has appeared in the vacant corner space across from Urth Caffe on Melrose. Stay tuned to see if we are getting an Amazon Four Star concept store or a package pickup locker location for all your Prime online orders.
This week's Health and Wellness segment features local West Hollywood resident Lauren Weiniger, who is the founder and CEO of Safely Health, an integrated marketplace platform focused on sexual health. Prior to founding Safely, Lauren was on the founding team of TAU Investment Management, an impact-focused PE fund based in NYC. She also previously founded GrowthCity, and oversaw a portfolio of healthcare startups for Abraxis Bioscience, which was acquired by Celgene for $2.3 billion. Prior to that, Lauren led projects at the Grameen Foundation focused on alleviating extreme poverty in Argentina.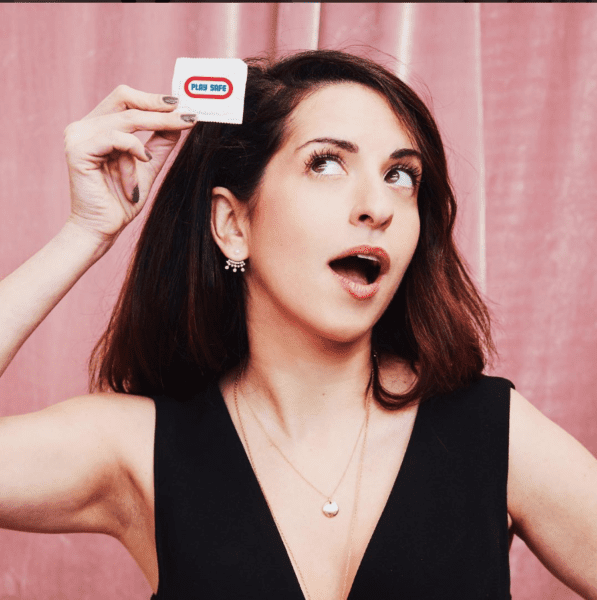 Safely is a healthcare marketplace platform focused on sexual health. Their debut product, The Safely App, lets people share their verified STD status with potential partners. It's also the fastest and least expensive way to get tested for STDs, backed by a national network of leading labs and physicians. Users can import their STD results from any doctor, clinic, or lab for free, or skip the doctor's visit and book a full STD panel using insurance for just $99 out of pocket.
Now Safely is adding COVID-19 testing and verification, to help get people back to dating and more. More than an app, Safely is a movement: A coalition of influential supporters on a mission to disrupt the spread of STDs in our lifetime.