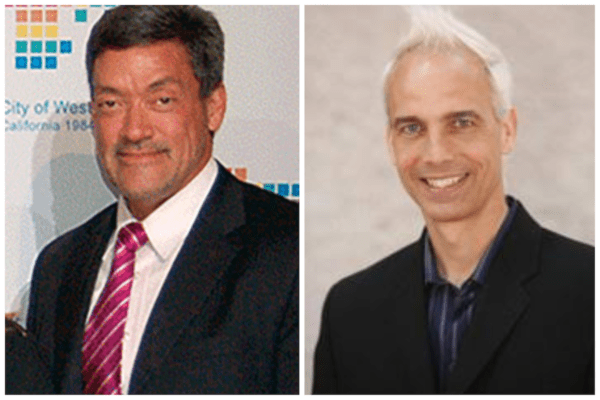 An independent expenditure committee is being formed to campaign for the re-election of West Hollywood City Council incumbents John Duran and John Heilman.
Papers filed with the City Clerk identify the committee as "WeHo First Supporting Heilman and Duran for Council 2020." Its treasurer is Kate Bartolo, a West Hollywood resident and former Planning Commission member whose Kate Bartolo & Associates lobbies on behalf of real estate developers.
An IEC may spend an unlimited amount of money to support or oppose state and/or local candidates, provided such expenditures are made independent of the candidate. There is no limit on the amount of money that can be donated to an IEC. An IEC typically would spend money on mailings and television or newspaper ads.
Given Bartolo's work for real estate developers, some of those involved in the Nov. 3 election campaigns expect real estate interests are behind the formation of this IEC. As of June 30, Duran's re-election campaign had received donations of more than $200,000, with 40% of that coming from real estate development interests. Heilman's re-election campaign had received donations of $99,020, with 41% of that coming from real estate development interests.
Real estate development is a major issue in West Hollywood, with some residents objecting to the size and location of new developments, arguing that they will damage the "urban village" feel of West Hollywood. A smaller number of residents argue that West Hollywood needs more housing, especially affordable housing, given the housing shortage crisis that has affected it and other California cities.
There are now 11 candidates in the race for the two Council seats occupied by Duran and Heilman. Duran has been on the Council for more than19 years and Heilman for 36 years.