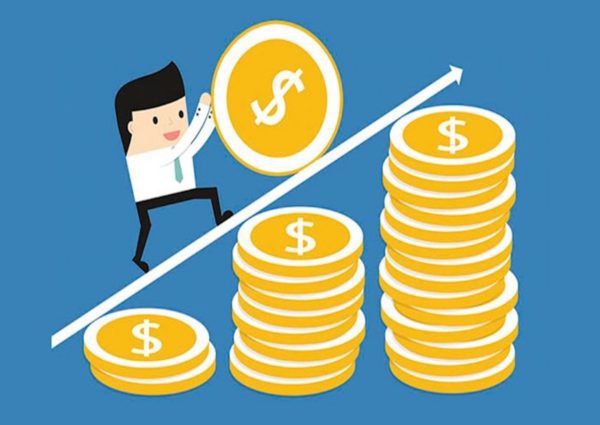 West Hollywood City Council members on Monday will consider giving themselves a 15% raise.
If approved, an. item on the Council's agenda would increase the current base compensation of $1,237 a month for the part-job by $185.  With the $250 a month stipend for telephone, internet, office, and transportation expenses, the current annual compensation is $17,844. The proposed increase would make it $20,064.  However, retirement and health insurance benefits paid by the city can boost the annual compensation to more than $40,000 for some Council members. The cost of the health insurance depends on the health plans a Council member chooses.
A database managed by the State Controller's office shows total compensation for West Hollywood City Council members in the fiscal year that ended on June 30 ranged from $42,330 to $28,211. The average was $32,019. That works out to 88 cents per resident according to data from the Government Compensation in California database. By comparison, compensation for Beverly Hills City Council members was 93 cents per resident. However, the compensation in Culver City, the only other nearby city with a population close to that of West Hollywood, averaged only 59 cents per resident,
There also are reimbursements for actual expenses incurred in the course of city business. That includes expenses associated with entertainment or travel on the city's behalf to previously approved events and locations. In addition to meetings of government associations, the City Council has authorized city-funded travel to the Venice Biennale art show in Italy and the South by Southwest music and film festival in Austin, Tex., as well as the various other events associated with Council members' political interests such as the National Association of Latino Elected Officials, which John Duran attends, and the  LGBT Victory Fund, whose events John D'Amico and  John Heilman have attended, (The LGBT Victory Fund has endorsed Heilman for re-election.)
The pay increase, if approved, would not take effect until next year. The last time the Council voted to increase its pay was in November 2015. That increase, 50%, was the first since 2007. It took effect after the March 2017 City Council election. Under state law, city councils in cities organized under state law, as is West Hollywood, may give themselves a 5% annual raise. The last time West Hollywood's City Council voted to give itself a raise was in 2007.
That pay increase was on the City Council's consent agenda, which contains a list of measures that are all voted on at once and aren't likely to require discussion or debate. After some residents and Mayor Lindsey Horvath said the increase deserved public discussion, it was removed from the consent agenda.  While the other Council members voted for the raise, Horvath abstained, saying she wasn't comfortable voting to give herself a raise.
Monday's City Council meeting can be viewed online by going to www.weho.org/wehotv. There are two ways for people to participate:
Participate by Providing a Public Comment by Telephone

• Email City Clerk Yvonne Quarker at yquarker@weho.org no later than 4 p.m. on Monday to be added to the public speaker list for the meeting. Include your name, the phone number from which you will be calling, and indicate that you will be speaking on Item 6.
• Dial-in at 5 p.m. to stand in queue (the meeting begins at 5:30 p.m.). Use phone number (669) 900 – 6833. Then enter meeting I.D. number 920 8985 8265, then #
• You will be placed on hold in the virtual meeting room until it is your turn to
speak. You may be on hold for some time, especially given that this item is the last one on the Council agenda.
• You will have two minutes to speak (about 250 words). If there are a large number of speakers, the City Clerk may limit comments to one minute.
To Participate by Emailing a Comment

• Submit a comment using this online form no later than 4 p.m. on Aug. 17. You will be asked the following questions:
Name (optional)
City of residence (optional)
Address and phone number (optional)
Indicate that you will be speaking on an Agenda Item
Enter agenda item number "6."
Indicate whether you (A) Support or (B) Oppose the recommended item
Select "None of the above"
You will be prompted to enter your comment. Plan for 250 words.
Submit
E-Comments received by 4 p.m. will be forwarded to the City Council and posted on the city's website as part of the official meeting record.