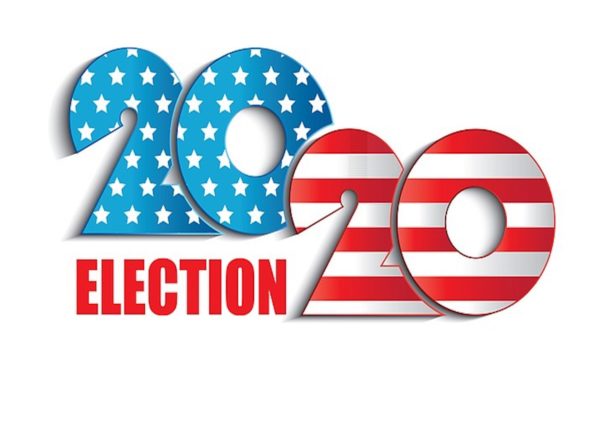 WEHOville asked. And once again you, the residents of West Hollywood, have answered.
Hundreds of West Hollywood residents have responded to a request from WEHOville for questions they want to see addressed by candidates in the Nov. 3 election for two seats on the City Council. Their responses constitute the citizen's agenda in this campaign, rather than one put together by campaign consultants. Below are those questions raised most often or involving issues in the news of late, many of which are identical to issues raised in the 2019 election.
We will reach out to each of the 11 candidates in the Nov. 3 election and ask them to respond to the questions you have raised. We will post the responses on WEHOville beginning Aug. 31. WEHOville is also hosting a Zoom forum for the City Council candidates at 7 p.m. on Sept. 16. More information about that forum will be provided as it gets closer. Now, the questions:
Helping Small-Scale Local Businesses
The City of West Hollywood has done a lot to help local residents during the COVID-19 pandemic (eviction moratorium, rental assistance, etc.). And it has taken steps to help local businesses. But is there more that you think the city could do to help small-scale local businesses ?
Reforming Policing and Law Enforcement
The City Council has decided to engage an outside consultant to look at how law enforcement is conducted in West Hollywood. Who do you think that consultant should reach out to for the perspective of West Hollywood residents? What, if any, are the issues you think should be addressed regarding law enforcement in West Hollywood?
Housing and Real Estate Development
Many residents have expressed concern over the years about what they see as too much real estate development in West Hollywood, which they say threatens its "urban village" character. Others have said we need more housing development in WeHo and all of Greater Los Angeles to slow the steep rise in apartment rents. Minneapolis and Oregon have responded to the increase in housing costs by banning single-family zoning to permit the construction of more housing on a lot. The State of California now requires cities to permit construction of accessory dwelling units on single-family home lots.
Should the City of West Hollywood do more to promote the construction of new housing? And if so, what? Or will the construction of new apartment and condo buildings change the city's character in a negative way?
Affordable Housing
The City of West Hollywood has seen itself as a champion for affordable housing, enacting a rent stabilization ordinance in 1985, shortly after the city was founded, and requiring that developers of buildings with 10 units or more make at least 20% of them available to moderate- or low- and very low-income people, or direct money to the city's Affordable Housing Trust Fund.
The city can only make use of the money in the Affordable Housing Trust Fund if there are non-profit organizations such as the West Hollywood Community Housing Corporation that are able to find land in WeHo where the city will allow them to build such housing. And there currently are about 5,000 people on the city's affordable housing wait list (with at least half of them West Hollywood residents) with only six affordable units available as of a few weeks ago.
Can, or should, West Hollywood do more to increase its affordable housing stock? What would you suggest it do?
Reducing Traffic
West Hollywood is the 17th most densely populated city in America, and Walk Score, the mobility ranking service, gives it a score of 91 and describes it as a "walker's paradise." Yet before the COVID-19 pandemic, the city's main arteries were jammed with rush hour traffic (with most of that cross though traffic). And Los Angeles continues to rank as the city with the worst air quality in America because of its traffic. Also, Walk Score gives West Hollywood a Bike Score of only 57. Major urban centers (which West Hollywood is not) have taken radical steps to curb traffic and encourage people to bike or take the bus, like shutting down traffic lanes and installed guarded bike or dedicated bus lanes. Is there anything West Hollywood can or should do to reduce traffic, especially that from commuters driving through WeHo on their way to or from work?
An Entertainment and Tourism Economy
West Hollywood's economy is largely based on entertainment and tourism, with the hotel room tax being the largest single contributor of revenue to the city's general fund. Nationwide, COVID-19 has hit that economy hard, however other businesses such as grocery stores, home cleaners, and digital businesses where people can work from home are still thriving. West Hollywood has been home to a number of digital entrepreneurs (with the decline in the wholesale furniture and accessories industry, the Pacific Design Center has shifted its focus to those sorts of businesses). Could the city, and should the city, do more to support the launch and growth of digital businesses with the goal of diversifying its economy? If so, what would you suggest?
Homelessness
Homelessness continues to be a major issue in West Hollywood and across all of Los Angeles County. It is not a problem that West Hollywood can solve on its own. But are there more steps the city could take to address some of the issues? Provide transitional housing to homeless (or near homeless) people who live and work in West Hollywood — perhaps by following the model of the AIDS Healthcare Foundation and acquiring the Holloway Motel? Or inviting (and subsidizing) L.A.'s LavaMae shower bus for the homeless? Or encouraging owners of local hotels to work with non-profits that train homeless people to work in the hospitality industry? Your thoughts?
Does It Matter Whether You Have a History of Engagement with City Issues?
If you haven't participated in civic life or taken public positions on major city issues in the last few years, why should we believe you're willing to devote the time required to adequately represent us on the City Council? And why should we believe you have the background and knowledge of local issues necessary to make important city decisions?