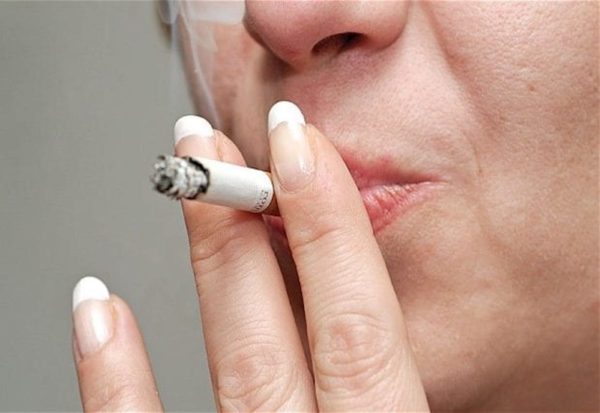 Anti-smoking advocates hoping for a sweeping ban on smoking in West Hollywood apartments were dealt a crushing defeat Monday night as the City Council opted to allow existing tenants in apartment buildings to continue to smoke both tobacco and cannabis in their units.

The Council cited medicinal uses of smoking marijuana and a failure to get sufficient input from residents for its decision not to implement the ban.

The anti-smokers' only victory of the evening came with the Council's decision to ban all new tenants from smoking tobacco in their units. But even that victory was less than hoped for as new tenants will still be allowed to smoke marijuana in their rentals.

Anti-smoking advocates have long pushed for a total smoking ban, covering both tobacco and cannabis, in apartments/condominiums, citing the health dangers of exposure to second-hand smoke. They noted that smoke from neighboring units can seep into other units through windows, walls, floors and ceilings. The U.S. Surgeon General has said there is no safe level of exposure to second-hand smoke.

Councilmember John Duran urged separating cannabis smoking from tobacco smoking in the discussion, noting the city's long history of support for policies regarding cannabis, especially the medicinal use of cannabis.

"We've spent a significant amount of time creating progressive cannabis policy. And to suddenly turn our back and completely ignore where we came from and toss it aside as if none of that happened, it doesn't make any sense to me. It's irrational," Duran said.

Duran also pointed out state law forbids smoking cannabis in public places like the sidewalk, thus making a person's home the only place they can legally smoke cannabis, except for the city's handful of cannabis smoking lounges.

With a 3-2 vote, the Council then opted to exempt cannabis and vaping from the possible ban. Mayor Lindsey Horvath and Councilmember John Heilman voted against the exemption.

The rest of the Council's two-hour discussion then centered solely around tobacco smoking.

Councilmember John D'Amico pushed for an immediate ban on tobacco smoking in apartments and said he hoped to soon ban tobacco smoking everywhere in the city.

"I'm interested in removing tobacco use from our city," said D'Amico. This was a complete 180 for D'Amico who, when first running for Council in 2011, spoke against the then-proposed smoking ban on restaurant patios.

Heilman also wanted a complete ban on both tobacco and cannabis smoking in multi-unit buildings, citing a person's right to breath smoke free air. However, he also conceded a total ban was not something that could be implemented quickly, that the city would have to give residents time to adjust.

Councilmember Lauren Meister favored a ban, but pointed out what she saw as many flaws in a residential survey upon which city staff had based many of its recommendations for the smoking ban. She noted that if the survey was correct and 21% of residents smoke (the survey failed to distinguish between tobacco smoking and marijuana smoking), that still means some 7,700 residents of the city's 38,000 residents were smokers.

Meister also noted that city staff had failed to get sufficient input from groups representing those that will be affected by the ban. She pointed out that tenant advocacy groups like the Coalition for Economic Survival (CES) had not been contacted and the homeowner's associations of various condominium complexes had not been notified. She further noted that while the Apartment Association of Greater Los Angeles (AAGLA) landlord association had been contacted, it had failed to spread the information widely to its members.

She also noted that the city has no idea how many units are currently designated as smoke-free. And she questioned whether landlords even knew they could declare any vacant units as smoke-free under existing city law.

With so many questions regarding notification and input, the Council could not justify banning tobacco smoking for existing tenants and never brought that portion of the ban for a vote. However, once the city does greater outreach to affected groups and proper surveys of residents, this apartment smoking ban will likely come back before the Council.

The only thing the Council could unanimously agree upon was banning tobacco smoking for all new tenants. That ban will go into effect 90 days after the Council finalizes the language on that portion of the ordinance, likely sometime around Jan. 1, 2021.

With that vote, the council also banned tobacco smoking in the city's parks and parklets as well as the common areas of apartment/condominium buildings.
As the discussion concluded, Horvath noted that none of the Council's actions had done anything to help the people who had been pushing for the ban, the ones currently being affected by a neighbor's smoking.

Meister suggested including those people in the city's inclusionary housing waitlist as a means to help get them away from the smoking neighbors.

The Council was originally scheduled to consider this ban at its Aug. 3 meeting, but an internet outage on the city's Eastside that night meant not all residents could participate in the teleconferencing meeting. So, the Council heard 22 public commenters that night, but delayed its discussion until Monday night.

Separating tobacco smoking and cannabis smoking is a move that could backfire if lawsuits are filed. State law says that cannabis smoking is forbidden everywhere tobacco smoking is banned. However, a memo from City Attorney Mike Jenkins noted that law had never been tested in the courts. Thus, the Council moved ahead with separating the two.

Meister also cited concerns about landlords trying to evict residents for violating a smoking ban. However, Peter Noonan, the city's rent stabilization and housing manager, said that in 2011 the city declared smoking not to be a nuisance, thereby eliminating the possibility that smoking could be grounds for eviction.

Heilman noted the city does not get many complaints about smoking because it has no means of enforcing those complaints. He suggested the city should develop enforcement standards for smoking similar to noise complaint standards.

Of the 16 people speaking during public comment, nine spoke in favor of the ban, primarily citing health concerns of second-hand smoke. Of those speaking against the ban, they primarily cited rights to privacy and pleaded not to stigmatize marijuana users.