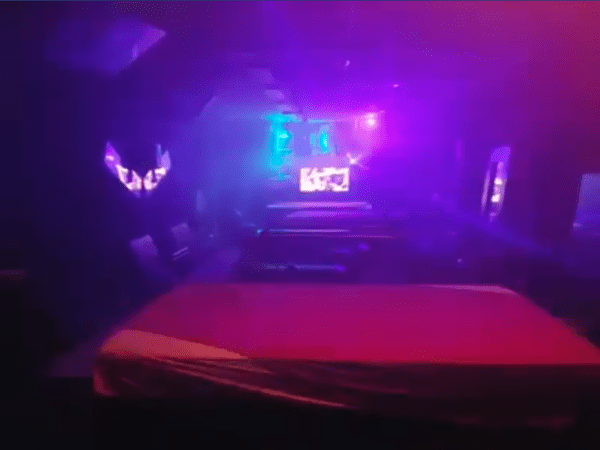 Fans of Oink Night are probably grunting with disappointment.
The producer of sex parties for gay men in downtown Los Angeles, Las Vegas, and Hollywood, has announced that an event it had planned in Hollywood for this coming Saturday has been cancelled on orders from the Los Angeles County Department of Public Health.
"Yesterday we received a notice from the County of Los Angeles Health Director ordering a cease and desist on Oink Night's event for August 22," the producer said in an email to members of the Oink Night group.
Oink Night, which promotes orgies at its location at 5458 Santa Monica Blvd., has reduced the number of events it hosts but hasn't stopped them despite evidence that intimate sexual contact with strangers can put one at risk of infection with the COVID-19 virus.

However, Oink Night, which bills itself as a "private social club" and operates out of a building on Santa Monica Boulevard in Hollywood,
In early March it had said on its website that it would allow no more than 69 men to attend its March 14 orgy because of the COVID-19 epidemic. It said that those attending would have to wash their hands and that it would steam clean the venue and provide hand wipes. For its "Oink Night Quarantine" orgy on March 28 it announced that it would be more selective in deciding who could attend.
Oink Night also promoted a July 4 re-opening party.  Saturday's event was billed as a promotion for a line of sex lubricants and similar products. Oink Night now will offer those products for sale to customers who stop by to pick them up at its location on Santa Monica Boulevard near Western.
Billing itself as a private social club for men, Oink Club opened in downtown Los Angeles with orgies in a penthouse and then expanded to Las Vegas and Hollywood.  Its events are open only to men who are "fit, good-looking, and in shape," who must submit photos online for approval before they can become members. It is in the process of organizing a non-profit organization named Community of United Men Oink Night Los Angeles (C.U.M.O.N.L.A.)