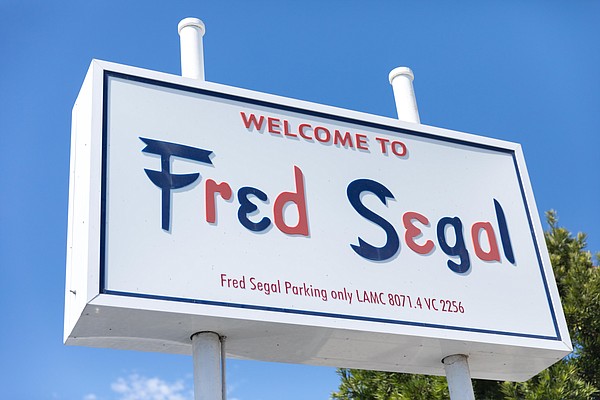 Yes, Fred Segal is in West Hollywood.
If there's any doubt that 8500 Sunset Blvd. is the Los Angeles home of the famous apparel retailer, it is likely to fade with the removal of the Fred Segal sign that has stood on the lot at 8100 Melrose Ave. at Crescent Heights Boulevard for decades. That lot is within the boundaries of the City of Los Angeles.
The Fred Segal flagship store opened on Sunset Boulevard in West Hollywood 2017. But with the move from Melrose Avenue to Sunset Boulevard the sign was left behind. CormackHill, the Canadian real estate developer that bought the Melrose property, kept the sign up to the consternation of Global Icons, the licensing agency that co-owns the Fred Segal brand, and the family of Bud Brown, who had sold the Melrose property to CormackHill.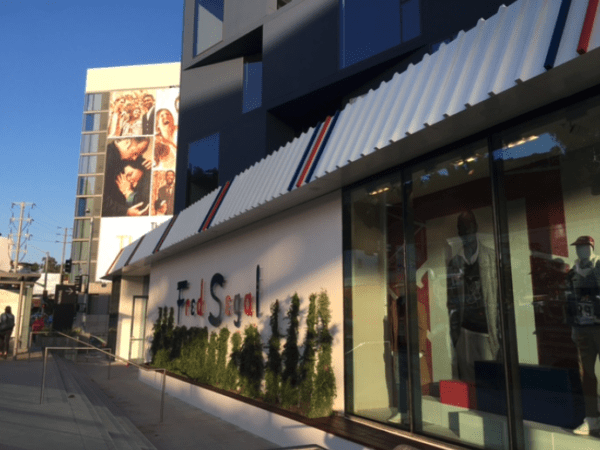 The California Ninth Circuit Court of Appeals recently ruled that CormackHill can't claim it acquired the license to use the Fred Segal brand name on the sign, even though it was present on the property when it acquired it from Bud Brown's family. Brown, who was a long time insurance broker to the real Fred Segal, purchased it from Segal.
It gets more complicated. In 2012, Sandow Media bought the branding rights to Fred Segal, and three years later granted a Japanese company rights to use the brand name in that country. In 2019, Global Icons purchased a majority interest in the brand.
In addition to the Sunset Boulevard flagship store, Fred Segal has a store in Malibu and one at LAX's Tom Bradley Terminal. It also has four stores in Switzerland, and locations in Taipei and Kuala Lumpur.